My Reiki Practice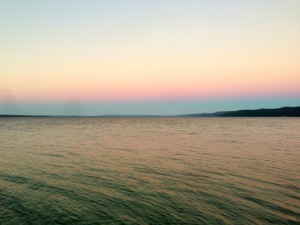 No matter where or when I place my hands, there I am, alone with my Reiki practice, alone with myself, alone with all that is.
Practice is the time I commit myself to complete contentment, letting go of all the things I didn't get done, still have to do, or didn't do as well as I wanted to, letting it all dissolve so I can just enjoy being.
Being, and being myself.
Practice is where I go to meet myself.
Your Reiki practice
And you? What is your practice to you?
Of course there is no wrong — or right — answer here, just a community of people who love our Reiki practice sharing delight and inspiration with one another.
If you come up with a short description, you'll have something light enough to carry in your awareness, so you can revisit your inspiration repeatedly, even when you cannot actively practice Reiki.
You never know how much your perspective might inspire someone else, someone who might be new to practice, or whose practice resolve is running thin.
So please be generous and offer the community your description of practice.
I'll contact the person who leaves a comment that particularly moves me — completely subjective assessment — to schedule a phone/skype Reiki mentoring session as my guest, if you like.
_________________
Would you like to feel more comfortable introducing Reiki practice to new people or helping clients understand what Reiki practice offers? TALKING REIKI recorded webinars zero in on the challenges you face and offers communication strategies that work.
REIKI & MEDICINE INTENSIVE in New York City
NYC: May 16-19; early fee ends April 20.
If you liked this, you might also like:
Nibbling at Practice
How Can I Help Your Reiki Practice?
Practice as You Are
Reiki Practice Poll
Reiki: Spiritual Practice or Energy Medicine?