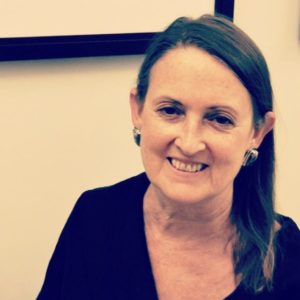 The Reiki and Medicine Intensive is the most in-depth training I offer, and one I give infrequently.
It is a three-day immersion of academic learning and Reiki practice that will help you integrate Reiki practice into conventional health care — both your personal health care and the healthcare industry.
Understanding the difference your personal Reiki practice makes to your health in practical, medical terms is the first step to strengthening your health and improving your health care. Being able to present Reiki with a spiritual and medical perspective will open doors to medical collaboration and help evolve the current market-driven healthcare industry to include Reiki practice in mainstream health care.
The intensive is appropriate for all Reiki students and practitioners who are interested in improving their health and their ability to make sense of Reiki practice to others — your skeptical family members or your doctors.
Lay practitioners, students, doctors, nurses, and other healthcare professionals have found this class immediately improved their confidence and brought their practice to greater depth, clarity, and professionalism.
Whether you are a Reiki professional or you practice Reiki at home only for yourself, family, friends and pets, your Reiki practice and your healthcare choices will be greatly enhanced by the intensive.
Who should attend the Reiki and Medicine Intensive?
Reiki students who want to make more informed healthcare choices for themselves and their families
Reiki students who are considering becoming Reiki professionals
Reiki professionals wanting to raise their credibility, enhance their skills and expand their Reiki business
Reiki practitioners who want to develop a working collaboration in hospitals or offsite conventional care centers, or who want to receive referrals from doctors, nurse practitioners, and other licensed healthcare professionals.
What will I learn in the Reiki and Medicine Intensive?
How Reiki treatment benefits patients, families, and staff
Why and how Reiki practice supports conventional medicine without interference
How to present Reiki practice benefits responsibly and credibly, without making claims
What science tells us about Reiki practice, and how to discuss the science
How to identify credible, well designed research
What doctors, administrators and patients need to know about Reiki
What doctors do not want to hear from you
How to improve your Reiki presentation skills and raise your professionalism
How to collaborate successfully with various licensed professionals
How to credibly address the issue of safety
How to volunteer responsibly to deepen your clinical experience without burning out
The most critical factor for your success.
Attendees will be given a 4-phase sample proposal for integrating Reiki into conventional health care and strategies for building their Reiki business. You will learn how to collaborate with other healthcare professionals as colleagues from someone who has been doing that successfully for 20 years.
Why study with me?
For twenty years, I have been the foremost advocate for Medical Reiki, bridging the gap between timeless spiritual practice and contemporary medicine, and between lay Reiki practitioners and academic medical professionals.
In this intensive, I share what I have learned as a medical Reiki pioneer who has worked in conventional health care since the 1990s, including
teaching and presenting Reiki in academic medical centers such as Harvard, Yale, the National Institutes of Health (NIH), and Memorial Sloan Kettering
implementing programs in New York City hospitals, including NY Presbyterian/Columbia and Beth Israel Medical Center
collaborating on medical research into the effectiveness of Reiki practice
publishing in peer-reviewed medical journals.
My vision is for Reiki practice to be recognized by the public and by medicine as a viable health-promoting practice for home and professional care.
That will be accomplished by Reiki home practitioners like you becoming confident to speak openly to your doctors about your Reiki practice, and by Reiki professionals who can educate the public in clear language, and to collaborate effectively in with conventional healthcare professionals, including physicians, nurses, physical therapists, dentists, etc.
After the intensive, you will:
Understand how Reiki practice fits the conventional medical model.
Understand why the spiritual aspect of Reiki is valuable in medicine, and how to discuss it.
Make more informed personal healthcare choices.
Responsibly guide your clients about how Reiki supports their medical care.
Present Reiki practice effectively to any audience from a spiritual and physiologic perspective.
Interface effectively with conventional medical professionals.
Step into your Reiki authority
Help create a truly integrated medical system in which health care starts with home care and patients are supported in their self-healing through every medical procedure and treatment. Please join me!
Reiki and Medicine Intensive in New York City
Friday – Sunday, March 24 – 26, 2017
9:30 AM – 6:00 PM
SOLD OUT!
If you are interested in being informed of the next Reiki and Medicine Intensive, click here.
Email me if you would like to discuss organizing this event in your area.
This article by a former L.A. Times health journalist helps you understand the difference the intensive can make for you.