Comment parler du Reiki au grand public
avec Pamela Miles
Mercredi 14 Juin 2017
19:30 – 21:30
$35 US (environ €30)
Vieux Lyon (plus de précisions sur le lieu après inscription)
Old city. Precise location sent after registration.
En anglais avec traduction française.
In English with French translation.
8 personnes maximum.
The group is limited to 8 participants.
Avez-vous du mal a parler du Reiki ?
De nombreux praticiens expérimentés en Reiki ont des difficultés à communiquer la valeur du Reiki. Le Reiki est facile à pratiquer, facile à apprécier, mais il est difficile d'en parler de manière simple et accessible.
Voudriez-vous être confiant et inspirant lorsque-vous parlez du Reiki et pouvoir aider un plus grand nombre de personnes ?
Do you struggle speaking about Reiki?
Many fine Reiki practitioners have trouble communicating the value of Reiki practice. Reiki is easy to practice, easy to appreciate, but hard to speak about credibly.
You could be comfortable and confident talking about Reiki, speaking in a way that helps people want to actually experience Reiki, and trust you as a professional.
Vous pouvez changer cela.
Cette conférence est une bonne opportunité d'apprendre des stratégies et d'obtenir des conseils de quelqu'un qui pratique le Reiki depuis 31 ans. Une auteure et bloggueuse Reiki reconnue et récompensée, aussi la voix du Reiki la plus influente dans la médecine conventionnelle. Vous repartirez avec une plus grande clarté, de nouvelles compétences et plus de confiance.
We can change that.
This is your chance to learn strategies and tips from someone who has been practicing Reiki for 31 years, an award-winning Reiki author and blogger, and the most prominent voice of Reiki in conventional medicine. You will leave with greater clarity, skills, and confidence.
Même après avoir pratiqué le Reiki pendant 17 ans, j'étais loin de savoir comment communiquer plus efficacement sur le Reiki…  — Sharon Yeskel, Maître Reiki
Even after practicing Reiki for 17 years, I came away knowing how to communicate Reiki more effectively…
— Sharon Yeskel, Reiki master
Pourquoi apprendre de Pamela Miles?
Pamela Miles est Maître Reiki et consultante en soins et santé intégrative à New York. Pamela pratique le Reiki depuis 1986. Elle a joué un rôle de pionnière en intégrant le Reiki dans la médecine conventionnelle et les hôpitaux, et reste la principale autorité dans le domaine. Pamela est l'auteur de "REIKI: A Comprehensive Guide" et de nombreux articles médicaux. Pamela a créé des programmes de Reiki dans les hôpitaux, collaboré à la recherche médicale, et a présenté le Reiki dans des écoles de médecine, y compris Harvard et Yale. Elle est internationalement reconnue pour sa capacité à présenter le Reiki avec clarté et élégance.
Why learn from Pamela Miles?
Pamela Miles is a Reiki Master and consultant and integrative health care in New York. Pamela practiced Reiki since 1986, was a pioneer in integrating Reiki into conventional medicine and hospitals since the 1990s, and remains the leading authority in the field. Pamela is the author of REIKI: A Comprehensive Guide and numerous medical articles. Pamela has created Reiki programs in hospitals, worked in medical research, and presented Reiki in medical schools, including Harvard and Yale. She is internationally recognized for its ability to introduce Reiki with clarity and elegance.
REGISTRATION CLOSED
Email me your questions.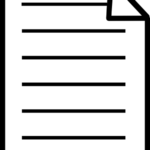 Cliquez ici pour télécharger le dépliant de l'événement?  Click here to download the event flyer