Reiki Professional Academy
Reiki Professional Academy is your online homebase for honing your professional skills through continuing education.
As a Reiki professional, you are paid for your Reiki services — sessions and/or classes. And as a Reiki professional, you are one of the public faces of Reiki practice.
Of course you want to be the best, most credible Reiki professional you can be, so you can grow your practice and help more people.
After all, isn't helping people why you became a Reiki professional?
Save
Save
Save
Save
Save
Save
Learn from a 30-year professional in the Reiki Professional Academy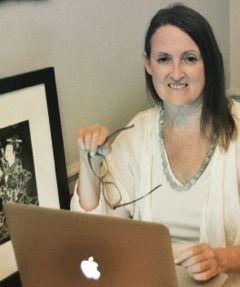 The good news is there is no end to how "best" you can be! And there is no competition. Clearly only you can be the best Reiki professional you can be.
I've been a Reiki professional for 30 years with an international practice based in New York City.
I began working in conventional health care as a lay Reiki master in the mid-1990s and have taught Reiki to NY Presbyterian/Columbia hospital staff and at Yale and Einstein medical schools, presented Reiki to the National Institutes of Health and Harvard Medical School, collaborated on medical research, and published peer-reviewed medical papers.
In Reiki Professional Academy, I share what I've learned during three decades of professional practice so you can reach more people faster and build public awareness of Reiki practice.
Save
You are such a help to me. Because of your deep Reiki connection, you are clear and simple when you speak, yet what you speak about is profound.  -- Andrea Thigpen
Choose only those trainings that meet your individual needs
Each training addresses a vital area of professional practice, and there are likely a few that will help you in exactly the areas you want to strengthen. You don't need to commit to the entire training series, just chose the events that offer the particular support you need.
All events are given live and recorded so you can review the material as often as you want, whenever you want. No downloads needed; the trainings will stream to your device whenever you want, as often as you want, so you can learn at your own pace and review as much as you like.
When we schedule a new event, you save nearly 40% if you register by the day before the live event. The full fee applies the day of the event.
Save
Reiki Professional Academy recorded trainings currently available
Please note: these trainings are mean to augment but not replace mentoring from an experienced Reiki master. Being a Reiki professional carries ethical responsibilities students cannot anticipate on their own. If you are training to become a Reiki professional, please find mentoring from a qualified Reiki professional you respect.
Future Reiki Professional Academy Trainings -- dates TBA
Reiki Clinical Skills
How to Organize a Reiki Share or Clinic
How to Teach Reiki to Children
Reiki Diversity and Lineage
How to Teach Second Degree Reiki
And there could be more.
Is there another professional topic you would like discussed? Please email me your request.
Next Reiki Professional Academy Training
 
Reiki Clinical Skills
TBA
Save
Save
Save
Save
Save
Save
Save
Save
Save
Save
Save
Save