Twenty five years of daily hands-on Reiki self-treatment has been a great support to me. And like you, I needed more, not just to balance the stresses of contemporary living, but also to balance the stresses of being a professional caregiver, and for the last two decades, a Reiki master initiating students.
I was fortunate to have guidance gleaned from years studying various traditional healing traditions and spiritual practices. As a special gift to you, I've asked colleagues who have decades of practical experience in their fields to share practical tips for you to help you support yourself.
All these events are free to you and your friends. However, you must preregister for each event separately, and do so before the event happens.
Registration for each event closes when the event is live. Everyone registered will be sent the link to access the recording once it is posted.
I am looking forward to sharing the knowledge and wisdom of these remarkable teachers with you! — Pamela
Easy Feng Shui Tips to Support You and Grow Your Business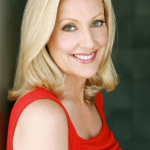 Karen Rauch Carter is the bestselling author of my favorite feng shui book, the very accessible Move Your Stuff, Change Your Life. Karen will share 20+ years of experience with the Chinese art of placement to help you tweak your space to keep you grounded and grow your business. Your success helps fulfill Hawayo Takata's vision of Reiki becoming as common as aspirin.
This webinar has passed.
---
Practical Intuition for True Balance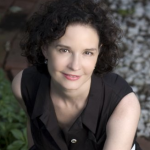 Sonia Choquette is the NY Times bestselling author of 14 books that have sold over a million copies worldwide. Her book True Balance is among my all-time favorites. Sonia is also a vibrational healer and a six-sensory spiritual teacher.  In this interview, Sonia will share down-to-earth tips to put your intuition to practical, reliable use.
This webinar has passed.
---
Essential Oils for Staying Clear, Grounded and Safe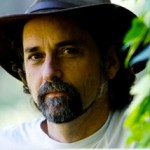 David Crow, acupuncturist, herbalist, and author of In Search of the Medicine Buddha, is the founder of Floracopeia, Inc., a company that supports ecologically sustainable agriculture through the production of essential oils and aromatic treasures, and Medicinecrow.com, an online botanical community dedicated to sharing the knowledge and wisdom of plant-based medicine. Today David will share tips learned from more than 30 years of practice to empower your self-care and keep you grounded and safe.
This webinar has passed.
---
Chakra Balancing 101:
Tending Your Chakras to Keep You Healthy and Grounded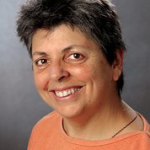 Swami Saradananda was a close student of Swami Vishnudevananda for many years. She has written four books on meditation and yoga, including the very practical Chakra Meditation, and leads annual pilgrimages to India. In this webinar, she will offer tips gleaned from over 40 years of spiritual practice to help you easily strengthen your inner alignment.
This webinar has passed.
---
Ancient, Practical Ayurvedic Tips to Strengthen Reiki Practitioners, Meditators, and Healers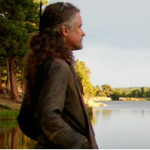 Prashanti de Jager is an expert on yoga and Ayurveda, the ancient traditional healing system of India, and the author of Turmeric: The Ayurvedic Spice of Life. Ayurveda offers profound context and practical supports for spiritual practices such as Reiki, meditation, and yoga, as well as traditional healing arts. Prashanti will particularly focus on how you can skillfully manage yourself while giving initiations and treatments.
This webinar has passed.
---
Sharon Salzberg Helps Us Practice Real Happiness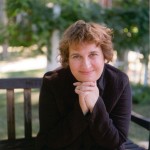 Lovingkindness meditation is arguably the most accessible meditation practice, and a natural companion to Reiki practice. As one of America's leading spiritual teachers and cofounder of Insight Meditation Society, Sharon Salzberg has played a crucial role in bringing Asian meditation practices to the West. Today we will discuss her new book, Real Happiness, and how easily lovingkindness meditation can deepen your hands-on Reiki self-treatment and Precepts practice.
This webinar has passed.

---
Non-dual Consciousness: the Goal of All Spiritual Practice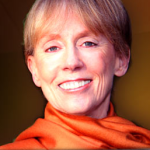 The goal of all spiritual practice is to experience and become stabilized in the awareness of omnipresent, unchanging consciousness. An international spiritual teacher and astute scholar, Sally Kempton draws from 40 years of meditation practice to help you recognize your moments of awakening and draw upon them in everyday life.
This webinar has passed.