Learn with the world's foremost Medical Reiki expert, in a live, interactive videoconference for physical distancing!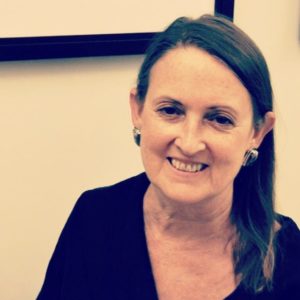 The Reiki & Medicine Intensive is the most in-depth training I offer, one I continually update to keep you current with what's happening in conventional medicine and the powerful difference Reiki practice can make in health care for you and your clients.
This 4-session immersion in academic learning and Reiki practice helps you integrate Reiki practice into conventional health care — your personal health care and today's rapidly changing healthcare industry.
Thank you for all of the wisdom and perspective you shared last weekend. I already see changes in my practice, language, and confidence. I sincerely appreciate what you have done as a professional for this field and look forward to expanding upon the trail you have blazed for all of us. — Michelle Zube
Strengthening your health and improving your health care starts with understanding the difference your personal Reiki practice makes to your health, and communicating those benefits in practical language that make sense to medical professionals.
If you are a Reiki professional, communicating practical knowledge about Reiki helps you grow your practice so you can help more people.
Knowing how to present Reiki in a spiritual and medical context opens doors to medical collaboration and encourages the market-driven healthcare industry to include Reiki practice in mainstream health care.
I am happier at this moment, for having read your blog. What a blessing. I soaked up your words, thoroughly enjoying the sane, humane, well-informed, grounded and responsible voice you have always offered. What a relief. — Janet Kahn, PhD, LMT; University of Vermont, College of Medicine, College of Nursing & Health Sciences
The intensive is appropriate for all Reiki students and practitioners who are interested in improving their health and their ability to make sense of Reiki practice to others — your skeptical family members or your doctors.
Lay practitioners, students, doctors, nurses, and other healthcare professionals have found this class immediately improved their confidence and brought their practice to greater depth, clarity, and professionalism.
Whether you are a Reiki professional or you practice Reiki at home only for yourself, family, friends and pets, your Reiki practice and your healthcare choices will be greatly enhanced by the intensive.
I've offered the Reiki & Medicine Intensive most often in New York City, but have also given it in Atlanta,  Chicago, Copenhagen, London, Seattle, and Vancouver. Now I offer it in a 4-session live, interactive, small group videoconference format that enables you to gain this valuable information in the comfort of your own home, without the hassle and added expense of travel.
What will you learn in the Reiki & Medicine Intensive?
We cover a lot of material that's relevant to both home and professional Reiki practitioners, and you have ample opportunity to ask questions. While each intensive is unique to that particular mix of attendees, here are points we always cover:
How Reiki treatment benefits patients, families, and staff
Why and how Reiki practice supports conventional medicine without interference
How to present Reiki practice benefits responsibly and credibly, without making claims
What science tells us about Reiki practice, and how to discuss the science
How to identify credible, well designed research
What doctors, administrators and patients need to know about Reiki
What doctors do not want to hear from you
How to improve your Reiki presentation skills and raise your professionalism
How to collaborate successfully with various licensed professionals
How to credibly address the issue of safety
How to volunteer responsibly to deepen your clinical experience without burning out
The most critical factor for your success.
Additionally, we discuss a 4-phase sample proposal for integrating Reiki into conventional health care.
Whether you'll be addressing your own health care or working in healthcare settings, you'll learn how to collaborate with licensed healthcare professionals as colleagues from someone who has been doing that successfully for 20 years.
The Reiki & Medicine Intensive helped me incorporate Reiki into the care of patients, families, and hospital staff in my coronary care nursing practice at Yale New Haven Hospital, and reduce anxiety in emergency situations. — Eileen Anderson, RN, Connecticut
Why study with me?
I've been collaborating in  conventional medical since the 1990s, and am the foremost Medical Reiki expert. No other Reiki master has the depth and breadth of experience I have, bridging the gap between timeless spiritual practice and contemporary medicine, and between lay Reiki practitioners and academic medical professionals.
In this intensive, I share what I've learned as a Medical Reiki pioneer who's worked in prestigious conventional health care settings since the 1990s, including:
teaching and presenting Reiki in academic medical centers such as Harvard, Yale, the National Institutes of Health (NIH), and Memorial Sloan Kettering
implementing programs in New York City hospitals, including NY Presbyterian/Columbia and Beth Israel Medical Center
collaborating on medical research into the effectiveness of Reiki practice
publishing in peer-reviewed medical journals.
My vision is for Reiki practice to be recognized by the public and by medicine as a viable health-promoting practice for home and professional care.
That will be accomplished by Reiki home practitioners like you becoming confident to speak openly to your doctors about your Reiki practice, and by Reiki professionals who can educate the public in clear language, and to collaborate effectively in with conventional healthcare professionals, including physicians, nurses, physical therapists, dentists, etc.
Who should attend the Reiki & Medicine Intensive?
Open-minded Reiki students who want to make more informed healthcare choices for themselves and their families
Open-minded Reiki students who are considering becoming Reiki professionals
Open-minded Reiki professionals wanting to raise their credibility, enhance their skills and expand their Reiki business
Open-minded Reiki practitioners who want to develop a working collaboration in hospitals or offsite conventional care centers, or who want to receive referrals from doctors, nurse practitioners, and other licensed healthcare professionals.
I'm sure you noticed the "open-minded" part, but I cannot over-emphasize it. And I will add "open-hearted." The Reiki community is diverse and we'll be a diverse group of practitioners with varying practice approaches and experience. Those who are truly respectful and appreciative of different perspectives, who participate with a collaborative attitude, will get the greatest benefit from their intensive.
The intensive reaffirmed the value of daily self-practice and bolstered my confidence in the training I already had. I attended the intensive at an important juncture in my professional Reiki practice, and returned home feeling empowered to move forward. It was a good investment! — Becky Holtzman
Who should NOT attend the Reiki & Medicine Intensive?
It would be a waste of your time to attend the intensive if you're not willing to take a second look at everything you think you know about Medical Reiki, or Reiki and medicine.
Whether you're a lay person or a health care professional, you'll get the most value from the intensive if you're willing to question your assumptions and the conclusions you've drawn, or that were handed to you. We can make great advances only when we follow Einstein's advice to "question everything."
How will the intensive benefit you?
After the intensive, participants typically report feeling greater clarity and confidence in themselves as Reiki practitioners, and in the practice itself. Specifically, you will:
Understand how Reiki practice fits the conventional medical model.
Understand why the spiritual aspect of Reiki is valuable in medicine, and how to discuss it.
Make more informed personal healthcare choices.
Responsibly guide your clients about how Reiki practice supports their medical care.
Understand how Reiki practice fits the conventional medical model.
Present Reiki practice effectively to critical thinkers from a spiritual and physiologic perspective.
Interface effectively with conventional medical professionals.
Are you ready to step into your Reiki authority?
My goal in leading these intensives is to empower Reiki practitioners to effectively and respectfully integrate Reiki practice into any situation. To do that, you need to be fluent in the paradigms of conventional health care, natural healing, and spiritual practice. The intensive gives you that fluency.
But you also need to be willing to think through each situation as it arises. We'll discuss strategies and concerns to watch for, on the Reiki side as well as from the medical side. The challenges of integrating Reiki practice and conventional medicine cannot be solved by a paint-by-numbers approach.
Are you willing to take responsibility for your success and well-being?
If so, this intensive gives you proven strategies and perspective to create a truly integrated medical system, one in which health care starts with home care and patients are supported in their self-healing through every medical procedure and treatment.
If that's a goal you want to commit to, if you're willing to rethink what you're doing and consider what tweaks would make you more effective in your healthcare relationships, personal or professional, please join me.
I attended the Reiki & Medicine Intensive wanting to take my professional Reiki practice to a higher level. It did not disappoint. With the vocabulary and strategies I learned, I quickly got 3 new repeating clients. I highly recommend this Intensive to professionals or practitioners wanting to up their game. — Dianne Goswick, California 

The Reiki and Medicine Intensive was invaluable, eye opening, and thought provoking, and revealed the truth of misstatements and mysterious jargon often used to explain Reiki. I appreciated learning a rational, easily understood language relevant to the medical community. Filled with new insights about Reiki, I have an increased confidence in the direction of my Reiki practice. I appreciated leaving the intensive with a proposal template designed specifically for communicating with the medical profession. More importantly, I have a new commitment to daily self Reiki and understand how important it is to a deeper understanding of the gift of Reiki. — Paula Hawkins, Maryland
PLEASE NOTE: The intensive is offered to small groups via live, interactive videoconference. Think of the intensive as a graduate seminar. I've organized the schedule to support your learning and comfort. It's primarily lecture, questions/group discussion, and practice.
Have water and a beverage of choice within reach. We'll take comfort breaks. I suggest you eat a meal before we start, and/or have snacks handy, as we won't take a meal break.
REIKI & MEDICINE INTENSIVE
in a live, interactive, well-paced videoconference

December 7, 8, 14 & 15
11:00 AM – 5:30 PM Eastern U.S. time 
Fee: $799
Registration closes Sunday, December 5.
Payment on all balances is due in full by then.

Won't make it this time? Sign up here to be informed when we schedule the next Reiki & Medicine Intensive so you can register before it books out. It's an intimate, small group event that tends to fill quickly!
Email me about organizing an intensive for your community. We can reorganize the timing of the sessions to accommodate different time zones.
5Nov