A One-Day Seminar to Prepare Guernsey Practitioners for Regulation
Healthcare discussions become polarized when we leave it to conventional medical providers to express our perspective as complementary and alternative healthcare providers.
But how can we get a seat at the table so we can represent what we offer? By learning to communicate our perspective in a way that is relevant and meaningful to conventional medicine.
It's time to find our voice as an inclusive community, and craft communication that is credible and speaks to the concerns of everyone involved–medical professionals, patients and families.
The Guernsey seminar is a one-day version of my in-person Reiki & Medicine Intensive. Rather than focusing specifically on Reiki practice, we'll include all non-medical health practices so professionals learn to more effectively interface with conventional doctors and healthcare regulation.
A side benefit of what you learn is that it will help you grow your business.
Making sense of what we offer
Reiki (my specialty) is one of the traditional healing practices that is most problematic when viewed from the conventional medical paradigm (running neck-and-neck with homeopathy). Nonetheless, I've been able to make Reiki make sense to conventional doctors and hospital administrators.
We cannot expect the medical establishment and government regulators to see the value of the healing practices we offer to patients, to their families, and to medical staff. It is up to us to present that information to conventional medical gatekeepers.
To communicate successfully, you need not only expertise in your particular practice, but also a broad view of both conventional science-based medicine and traditional healing practices, and a medical insider's perspective. That's where I can help.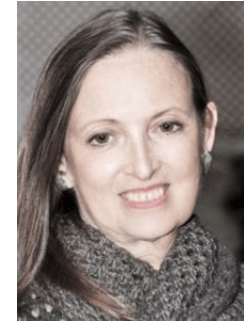 I began collaborating in conventional medicine in the 1990s, creating Reiki programs in prominent New York City hospitals, including New York Presbyterian-Columbia Hospital and Beth Israel Medical Center; teaching at academic medical centers, including Harvard and Yale medical schools and the NIH; collaborating on research; publishing peer-reviewed medical papers; and mentoring Reiki home and professional practitioners. I have also presented to Google and Unilever.
Additionally, I am a media spokesperson featured on NBC, CBS, CNN, FOX, The Dr. Oz Show, U.S. News & World Report, New York Magazine, Allure, The Daily Beast and Refinery 29.
I am committed to bringing Reiki practice to a broad mainstream public, and to helping Reiki practitioners develop depth and clarity in their practice and communication.
Much of the information, perspective and strategies I share are relevant not only to Reiki practice, but also to the broad field of complementary and alternative medicine.
Helping you help more people
A truly integrative healthcare system would serve Guernsey's population by offering residents the most appropriate, effective and safe medical care as needed while educating them in health-promotion. If you want to create such an integrative system, you need to recognize and communicate the value of your practices from the conventional perspective in straightforward language, no jargon.
What you learn in this seminar will help you interface more effectively with conventional medical providers by understanding their perspective and speaking directly to their concerns. That skill will also help you appeal to a broader mainstream public, not only those who are already interested in integrative medicine.
Registration and seminar logistics
The precise location will be given after you've registered. details will soon be added. Please email me with any questions.
Friday, April 26, 2019
9 AM – 3 PM
$100 USD
Please note all registrations are final; no refunds.
Coffee/tea served during check-in starting at 9.
Seminar starts at 9:30.
St. John in the Rohais (Waitrose will allow parking in their lot)