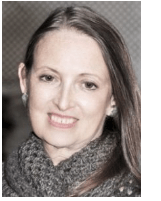 Do you have questions after listening to my Reiki interview in The Shift Network Energy Medicine and Healing Summit 2018? Would you like to experience distant Reiki practice?
I thought you might, so I scheduled a free follow-up Reiki Q&A and practice just for you.
If you want to access the recording, click here to tell us where to send the link. We had lots of very good questions, many more than the ones that are posted below. 
There are many approaches to Reiki practice and this is a conversation with a diverse audience. Please appreciate this is not a Reiki training session and I am unable to address Second degree or Master level technique questions. It's best to take them to your Reiki master teacher.
People who are only interested in the discussion and do not want to experience distant practice will be able to opt out of that part of the presentation.