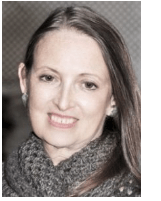 Do you have questions after listening to my Reiki interview in The Shift Network Winter of Wellness telesummit?
Please join me for a free follow-up Reiki Q&A to address your questions. Click here to register, even if you know you cannot attend the live event.
If you have a question and know you can't be with us for the live event, leave your question in the comment section below and listen to the recording for my response.
This is a diverse audience and there are many approaches to Reiki practice. Please appreciate that this is not a Reiki training session and I am not able to address Second degree or Master level technique questions. It's best to take them to your Reiki master teacher.
If you arrive at this page after the live event, tell us where to send the recording.