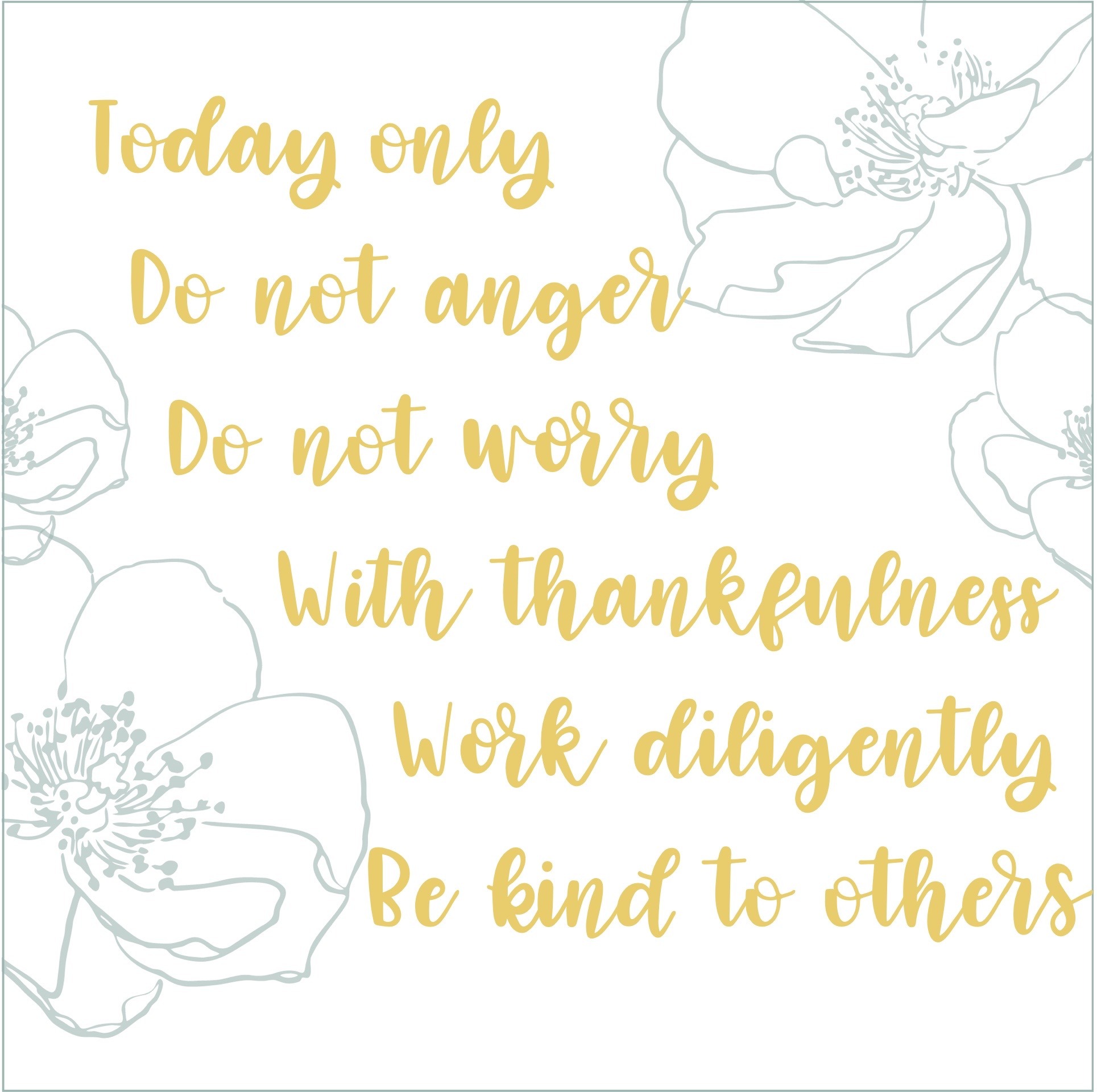 The Reiki Precepts
Today only
Do not worry
Do not anger
With thankfulness
Work diligently
Be kind to others
The text shown above is a translation that is true to the Japanese Reiki Precepts carved on the memorial stone for  Reiki founder, Mikao Usui, who encouraged his students to recite as part of their Reiki practice.
Hawayo Takata gave her students a different version, one she undoubtedly thought more relevant to their needs and cultural understanding (or lack of understanding).
Just for today, do not worry.
Just for today, do not anger.
Honor your parents, teachers, and elders.
Earn your living honestly.
Show gratitude to every living thing.
Whichever version speaks to you, the Precepts are an unfailing and underused element of Reiki practice.
Today only, why not memorize them or at least post them where you'll see them throughout your day.
The articles below will help you dig into the richness of support available to you in the Precepts. Why not start a journal where you can record the insights you gain as you contemplate the Precepts?
The Oh-So-Portable Reiki Precepts
Reiki Passion, Reiki Precepts
Today Only
When Reiki Diversity Becomes Reiki Adversity
Please sign up here if you'd like to be informed first when I schedule a Precept event.