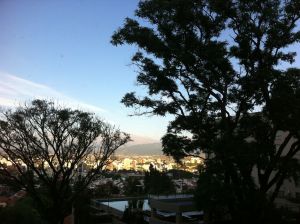 Unaccustomed as I am to starting and ending the day amidst so much natural beauty, I quickly became enamored of Argentina, its people, its varied landscapes—and its pace.
Life is so very different in Argentina than where I live, on the concrete island of Manhattan, in New York City.
Yet as different as Argentine lifestyle is, the Reiki community here reveals the same diversity I find elsewhere. We are truly a richly diverse global community.
The challenges of Reiki diversity
Living with rich diversity is not always easy.
Although practitioners like the idea of Reiki practice becoming more popular (which increases diversity), they often settle into their own view of Reiki practice with all the comfort of an overstuffed armchair, loathe to consider options or even admit other approaches have validity, and sometimes feeling enmity toward colleagues with different practice styles.
The issues of diversity are highlighted as Reiki practice is integrated into health care, where the credibility of our practice is easily undermined by practitioners who cannot work together with respect and professionalism.
The distrust we have for one another inclines those outside the practice to distrust all of us.
That's why one of the points I make repeatedly in Medical Reiki programs is the need to manage our reactions, to rely on our practice when the going gets tough. And the going does get tough.
One Reiki presentation, two opposite reactions
Two emails following the Medical Reiki seminar in Buenos Aires typified the polarized responses practitioners have when asked to consider a different approach.
The first came from a nurse. She wrote immediately to inform me that I am a complete fraud. I replied asking why she felt that way, but received no response.
That's unfortunate.
While I don't savor being personally attacked–I much prefer to discuss points–I am genuinely interested in her perspective. My goal is to communicate. That means I need to know what's not working in order to refine my understanding and improve my communication skills. I value relationship, but how can I develop relationship with someone who vacates?
The other practitioner wrote, "…it's the first time as a Reiki Master that someone who wasn't my personal master leaves me thinking so deeply."
Today only, embodying a thoughtful approach to Reiki practice
The second email is the kind that sustains me.
My goal is to stimulate Reiki practitioners to think about what we're doing, because that's part of what health care professionals and the public look for when we speak to them. They want to see that we are thoughtful about our practice, and sensitive to how Reiki practice appears to them as they review it from the outside, a different angle than most of us have considered.
As the credibility of Reiki practice is established in medicine and to the mainstream public, professional Reiki practice is becoming a viable career choice. This positive development is threatened by the lack of respect for diversity in our community.
We need to carry our practice, and ourselves, with professionalism and Reiki poise.
Let our daily self practice support us to maintain contact when diversity becomes adversity.
There is no need for us to agree. By practicing the Precepts — especially "today only, do not anger" and "be kind to others" — we can transform a moment of adversity into an opening; we can create deeper understanding and harmony, within us and between us.
Have you been attacked for your Reiki approach? Did it change the way you view other practitioners? What do you do when Reiki diversity feels like Reiki adversity? Please leave a comment below.
Related reading:
What Peas Taught Me about Changing Behavior
Most Important Reiki Fact
Reiki Precepts and Effort
___________________
Sign up here for my email list to be informed first of events and receive your free Reiki support sequence customized to you as a home or professional Reiki practitioner.
The Reiki & Medicine Intensive will up level your Reiki practice whether you practice Reiki only at home for family and friends, or you are a Reiki professional.