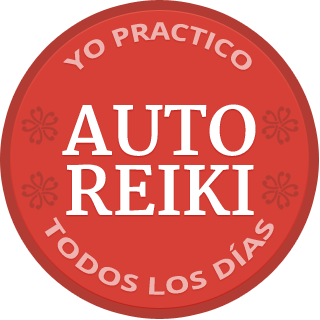 Acompáñanos para 30 días de apoyo gratuito en el Reto de Auto Reiki Diario.
Esta página es un recurso para estudiantes, practicantes y profesionales de Reiki que hablan español. Nosotros agregaremos más información a esta página. Visítela por favor y compártala con sus amigos.
Pamela Miles es maestra de Reiki y consultora de salud integral que ha sido pionera en la integración de Reiki en la atención convencional de la salud y sigue siendo la máxima autoridad en el campo.
Pamela ha sido estudiante de meditación y yoga durante más de 45 años, y ha practicado Reiki desde 1986. Es la autora del primer libro de corriente popular sobre la práctica, "REIKI: A Comprehensive Guide" (REIKI: Una Guía Completa), y de numerosos artículos publicados en revistas médicas académicas y en medios de comunicación populares.
Pamela ha creado programas de Reiki en hospitales; presentó y enseñó Reiki en escuelas de medicina y conferencias, y colaboró en la investigación científica, incluyendo un estudio financiado por los Institutos Nacionales de la Salud en los Estados Unidos.
Una portavoz de Reiki tanto para la medicina convencional como para el público en general, Pamela Miles es internacionalmente conocida por su capacidad de expresar el Reiki con claridad y elegancia.
Pamela Miles dictará seminario sobre el uso de Reiki en el campo de la medicina en Buenos Aires, Argentina: 27 de Noviembre, 2010.
Es un placer presentar a Pamela Miles a la Comunidad Argentina de Reiki. Conozco a Pamela desde hace muchos años y siempre he apreciado su manera clara y neutral de presentar el Reiki en el mundo. Una de las características más importantes que Pamela ofrece con su trabajo es la respetada interacción y conexión con la comunidad médica. Pamela tiene una maravillosa capacidad de interactuar con los profesionales de la medicina, respetando y entendiendo su lenguaje y su manera de trabajar y ha sido capaz de presentarles el Reiki ganando su respeto y comprensión. Pamela ha desarrollado un seminario para los practicantes de Reiki que les ayuda a profundizar su comprensión del mundo médico y les provee las herramientas para facilitar una relación más productiva y cooperativa con la comunidad médica.
Paul D. Mitchell
(Paul es uno de los 22 Maestros de Reiki iniciados por Hawayo Takata, quien trajo la práctica del Reiki a los Estados Unidos desde Japón con su Reiki Master Hayashi Chujiro.)
Haga clic aquí para leer las traducciones al español del blog de Pamela, ReikiCentral.
Este articulo, traducido al Español, fue originariamente publicado en el Reiki Digest y habla de como se puede presentar el Reiki en ambiente medico. Pulse aqui.
Video en Español sobre el Reiki en la medicina integrativa y complementaria
En este video, Pamela Miles explica como el Reiki lo puede ayudar a sentirse mejor y a manejar síntomas como el dolor, la ansiedad y la fatiga inclusive si usted está recibiendo tratamiento por una condición médica. El Reiki es seguro para gente de todas las edades.
El Reiki fortifica su bienestar y su propio poder curativo. El Reiki puede hacer más eficaz cualquier tratamiento médico que usted esté recibiendo. Usted puede recibir tratamiento de Reiki dado por un profesional, un amigo o puede aprender a darse Reiki a usted mismo.
Las siguientes son traducciones al español de documentos que fueron publicados en revistas médicas revisadas por colegas médicos.
Reiki: Análisis de las terapias del biocampo—Historia, teoría, práctica e investigación.
por Pamela Miles y Gala True, PhD.
Traducido del inglés. Artículo original: Miles P, True G. Reiki–Review of a Biofield Therapy: History, Theory, Practice and Research.  Alternative Therapies in Health and Medicine. 2003; 9(2):62-72.
La traducción integral al español de los resultados de la investigación que Pamela Miles y sus colegas de la Universidad de Yale publicaron en el Journal of the American College of Cardiology
Reiki para el cuerpo, mente y espiritu, apoyo para los pacientes con cáncer por Pamela Miles
Realzando el Tratamiento de HIV/SIDA con capacitación y tratamiento de Reiki por Robert Schmehr
Reiki en los hospitales por Pamela Miles