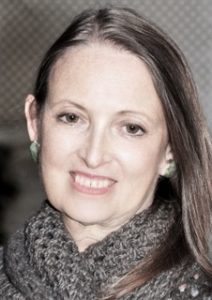 Free Online Community Reiki Self Practice sessions are held twice each week and you're invited! A friend dubbed it the I LOVE MySELF REIKI global movement. I love that! And we do feel more love for ourselves and others when we practice self Reiki. And did I mention it's free?
Of course Reiki self practice is always free, in every sense. Free in that you are caring for yourself, no professional fees involved (unless you decide to pay yourself!), free in that you can practice Reiki on yourself according to your own schedule and need, free in that you can practice as you were taught or as you choose.
So what's so special about our free global self Reiki sessions? We're each practicing on ourselves — doing what only we can do, our self-practice — and we're freely supporting one another as we practice Reiki self care. A free, open community of people supporting one another to take Reiki care of themselves. All participants are in the privacy of your own space, no cameras on you, so you're free to practice in your pajamas if you like!
Why our free community Reiki practice is especially important now
Your Reiki self practice has never been more important than now, as we face multiple epidemics — Covid-19,  the Delta variant, systemic racism and increasing divisiveness and "otherizing." Even after taking the vaccine, it's still important to take good care of yourself. All the stress and trauma we've collectively experienced since March 2020 has taken a toll. Getting vaccinated doesn't mean you don't need your immune system functioning optimally. That's not clear thinking.
Even if you live in an area where you're less isolated than you were last year, life is still not as it was, and will likely never be. Most people are still being somewhat cautious about public gatherings, and many haven't healed from the stress, pain and isolation of the pandemic. Some have yet to heal fully from Covid.
Building community to strengthen immunity
Have you heard the saying, community is immunity? We are social beings and most of us are not able to be as social as we'd like, not comfortable to gather without precautions. But we can come together safely online to strengthen our sense of community, that precious experience of being part of a larger group of people, especially those with shared humane values.
Practicing self Reiki together in our free online community self practice sessions addresses so many needs for so many people, all at the same time.
I first gathered people on Tuesday, March 10, 2020, so we could experience the transformative power of Reiki self practice and the reassuring power of community. The World Health Organization declared a global pandemic the next day. We've continued practicing together twice weekly since then, on Tuesdays and Saturdays. Each session stands on its own and people join as they are able to.
Everyone is welcome to practice with us, regardless the level of your Reiki training or your style of practice. We are a diverse global community of people who love our Reiki self practice. Within our first 8 months, more than 25,000 people from 95 countries had registered for a practice session. Then I stopped counting!
My reiki practice is truly supporting me at this time; it calms, soothes and comforts…after my practice I feel more peaceful and can respond to the challenges of each day with greater clarity. My actions feel guided by love, not fear.—Liz McGuigan

ONLINE COMMUNITY REIKI SELF PRACTICE
Register here for Saturday, December 4 at 9 AM NYC time

Register here for Tuesday, December 7 at 4 PM NYC time

Self practice is self help that really works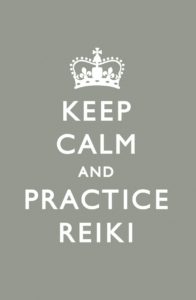 There's a rapid and predictable physiologic response to Reiki practice that's very relevant to optimizing immune function. When you're stressed and anxious (like most of us these days), your immune function is diminished. That's accepted science.
When your immune system isn't functioning optimally, you're more vulnerable to infection. And if you get sick, it's harder to recover, because your system lacks resilience.
Being able to fight off infection is not simply a matter of strengthening the immune system. You want effective, balanced immunity. That's where the self-healing response to Reiki self practice comes in.
Think back to your last Reiki self practice. How did you feel afterwards? People share words such as: relaxed, calm, peaceful, centered, grounded. My favorite word encompasses all of that: BALANCED.
Here are a few of the comments people made after our online community self practice sessions:
It was very calming, reassuring. Quieting.—Sheila Sperber Haas
Practice with you is my anchor during these Times. Thank you.—Carol Garlington
I practice self Reiki daily for 13 years. This was different. It felt good to know we were all practicing together. Your calm introduction helped me prepare and I'd never done a follow up afterwards to recognize and enjoy how I felt and let it sink in to stay with me. I felt healthy, calm and connected after our session.—Mary Morasch
I was on today's session! I absolutely loved it…. it was the most peaceful I've felt in days!—Jodi Wasserman
I find the community Reiki practice something I really look forward to. It relaxes me deeply into the yoga nidra state (which I've just learned the name for). I've done self Reiki consistently for about 30 years but was not taught such a simple, elegant format. And I also gain a lot from the few minutes you talk afterwards. Thank you.—Sherril Twitchell
I practice self Reiki every day. But today, the community self practice helped me feel relaxed, peaceful, centered. Thank you!—Olga Diaz
IMPORTANT NOTE: Your system functions best when it's balanced. Reiki self practice helps you maintain a balanced state. You still need to be sensible, which means not only frequent hand-washing, social distancing and wearing a mask when outside, but also getting adequate sleep, moving your body, and eating good food. Reiki practice doesn't replace sensible hygiene. 
Free online community self practice class for you and everyone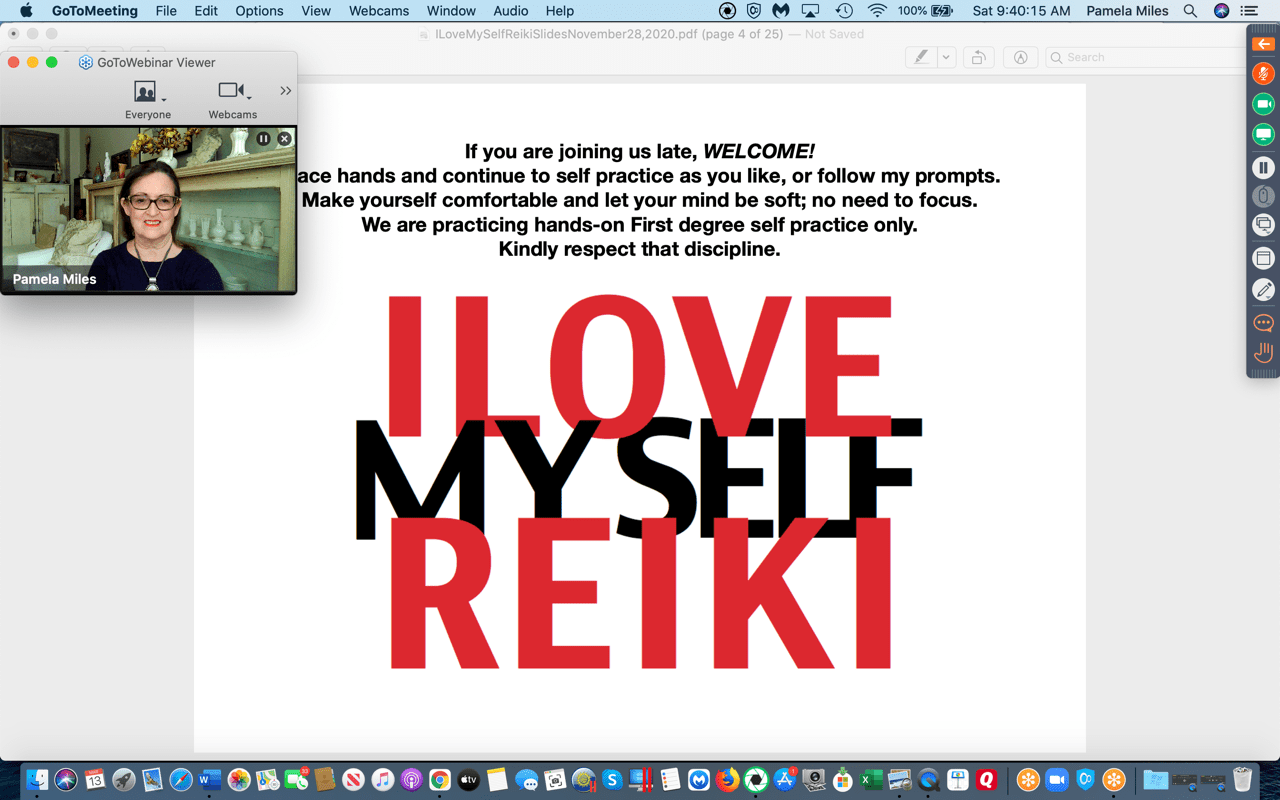 Perhaps you are new to Reiki self practice or were never taught a protocol. You're very welcome to join our free self practice class.
To support you, I'll share how I practice as we go, letting you know when to move your hands and where to place them.
However, if you already have a self practice protocol you prefer, you're welcome to practice as you usually do.
Thank you for helping me to relax more into my practice and not worry about getting it right.—Sheila Constanti
My goal is to encircle the globe with people self practicing together. Within the first 8 months,  more than 25,000 people from 95 countries registered. Won't you join us?
People with any amount of training from any Reiki lineage or practice style are welcome. And if you don't have Reiki training, you're welcome to follow along in our free self practice class. Many who don't yet have proper Reiki training have shared that taking time for themselves and placing hands in our free self practice class has been beneficial.
But don't take my word for it. Why not join us and see how the combination of Reiki self practice and community helps you?
Register for our free online community Reiki self practice class now
Our next online community Reiki self practice sessions are listed below. No need to cancel if you are unable to join us. An hour after each session you registered for, I'll send you a notice for our next gathering. Of course you can unsubscribe at any time. I'll update this page regularly so keep coming back, and please please please share it on Facebook and other social media. What we need now is more people staying centered and balanced, don't you think?
Let's practice together, healing ourselves and our world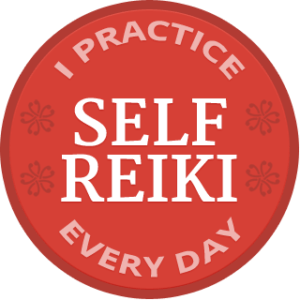 Together we can make a difference. Together with our practice and one another, we can get through this better than we were, transforming ourselves by finding profound inner strength and deeper love for ourselves, for one another, and for the planet we share.
ONLINE REIKI SELF PRACTICE RECORDING AVAILABLE If you're unable to practice with us live, here's a recording of a recent session, during which we spoke about feeling safe. And here are self practice guidelines in case you don't already have a self practice. This is not a replacement for a Reiki class, but it's a good first step.
I appreciate your participation and support of our online free community Reiki self practice sessions. Please make a gratitude offering in any amount using the button below:

Sign up for the Daily Self Reiki Challenge for 30 days of free, short emails to inspire your self practice. Note the challenge emails are not a Reiki practice class.
Alternative, Conventional and Traditional Medicine gives a detailed overview of healthcare options .
People from these countries have already registered. Now it's up to you:
Albania
Algeria
Andorra
Anguilla
Argentina
Australia
Barbados
Belgium
Botswana
Boznia-Herzegovina
Brazil
Bulgaria
Canada
Chile
Colombia
Costa Rica
Cyprus
Czech Republic
Denmark
Ecuador
Egypt
Estonia
Falkland Islands
Finland
France
Georgia
Germany
Gibraltar
Greece
Grenada
Guatemala
Haiti
Hong Kong
Hungary
Iceland
India
Indonesia
Iraq
Ireland
Israel
Italy
Jamaica
Japan
Jordan
Kuwait
Latvia
Lebanon
Luxembourg
Macedonia
Malaysia
Malta
Mexico
Morocco
Namibia
Netherlands
New Zealand
Nicaragua
Nigeria
Norway
Oman
Panama
Pakistan
Peru
Philippines
Poland
Portugal
Puerto Rico
Qatar
Romania
Russian Federation
Saudi Arabia
Serbia
Seychelles
Singapore
Slovakia
South Africa
Spain
Sri Lanka
Sweden
Switzerland
Tajikistan
Thailand
Trinidad and Tobago
Tunisia
Turkey
Ukraine
United Arab Emirates
United Kingdom
United States
Uzbekistan
Venezuela
Viet Nam
Zimbabwe