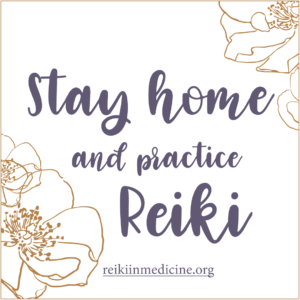 Alternative medicine, conventional medicine, and traditional medicine are three terms that describe different, but not mutually exclusive, approaches to health care.
In decades of collaborating in conventional medicine, including Harvard, Yale, NY-Presbyterian/Columbia and the National Institutes of Health (NIH), I've observed hospitals become increasingly open to noninvasive therapies that offer patients valuable support as they fight diseases such as cancer, multiple sclerosis and Parkinson's.
The COVID-19 imperative
The world is grappling with COVID-19 with no clear solution in sight (even a vaccine may not be definitive). Infected patients' experience varies widely from being asymptomatic to deteriorating dramatically. People with underlying health conditions are more vulnerable to the virus, tend to get sicker when infected, and have a lower survival rate. People admitted to hospital with extremely high levels of the stress hormone cortisol in their blood are more likely to deteriorate quickly and die.
Although this is not part of the current Covid conversation, clearly your state of health and well-being makes a difference. When your system is balanced, you're better equipped to meet the challenge of any invader.
Intensivists (physicians who work exclusively in the ICU) know that in virulent viral or bacterial infections, the greatest damage to the body comes from the body's own hyper-reactive inflammatory response, known as a cytokine storm. That is less likely to happen when someone is in good health at the time of infection.
Lifestyle matters
Many chronic underlying conditions are caused by or aggravated by lifestyle choices. Can improving self care reduce your chances of getting sick and improve the likelihood of having a mild case if you are infected?
That hasn't been studied, so we don't have direct data to answer that question. But when we lack data, we use our common sense—and common sense leads to improving our self care.
The short version is that alternative medicine and traditional medicine have more to offer regarding self care than conventional medicine does. A broad understanding of the respective paradigms tells us why. Keep in mind there's a lot of confusion about these terms among both the lay public and healthcare professionals. Because of this people often use these terms improperly, especially alternative medicine and traditional medicine.
As we look at what those terms really mean, remember we're discussing generalities, but your health care is specific to you. The more you understand the trends, the better you can customize your health care to address your needs and reflect your preferences.
Besides the direct benefits to self care, understanding these terms could potentially improve your health care if it results in you getting more involved in your personal medical decision-making and making more informed choices.
The following discussion also touches on healing crisis, a related term often used imprecisely that adds confusion and fear to healthcare choices. Healing crisis is discussed in more detail in articles linked below.
Alternative medicine
The term "alternative medicine" suggests approaches used instead of the healthcare system where most people go for medical care, i.e. the one sanctioned by the government.
But that's not how it usually plays out.
In theory, alternative medicine most often involves natural, gentler therapies—often traditional ones—rather than the pharmaceuticals or invasive therapies we associate with hospitals. They are an alternative to invasive therapies that might cause serious side effects.
In practice, we don't see true alternative medicine used very often. Instead, most patients are looking to support their conventional medical care rather than replace it. If you opt for a course of 10 Reiki or acupuncture sessions instead of back surgery to address lower back pain, surgery remains an option if you don't get results.
That's not really alternative, is it? So how often is alternative medicine really used? And what exactly is it an alternative to?
Conventional medicine: it's all about pathology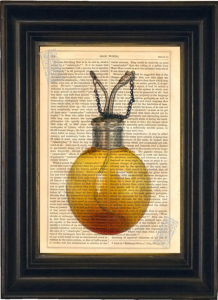 Conventional medicine is practiced in hospitals by state licensed healthcare professionals, including doctors, nurses and nurse practitioners, who need to identify pathology and confirm a diagnosis before choosing a treatment plan that fits conventional medical standards.
That reliance on identifying pathology and diagnosis means conventional medicine is always off to a slow start treating a new epidemic. Conventional medicine places great importance on an approach called evidence-based medicine (EBM), in which, ideally, treatment decisions are based on data gathered in controlled research studies and statistically analyzed. There are no such data for an emerging epidemic.
While acknowledging the benefit of prevention (don't smoke, exercise, eat fresh food, drink alcohol moderately, etc.), conventional medicine remains overwhelmingly reactive rather than preventive. Early disease detection is widely confused with prevention. Far more healthcare resources and effort are used to address disease and trauma than to support health and well-being. That won't change any time soon.
Why not?
Conventional medicine has no model for health and well-being. All it has is the oft-quoted statement in the 1946 constitution of the World Health Organization (WHO) that "health is not merely the absence of disease or infirmity."
The scientific paradigm is based on the ability to measure objectively and replicate results. How do we measure "not merely the absence of disease or infirmity?"
Conventional medicine has few mechanisms to address the subtle components of health and well-being. It cannot notice something is going awry until measurements meet the threshold of pathology. And at that point, conventional medicine shifts abruptly into reactive fix-it mode, because now the patient has a diagnosis that can be described and needs to be treated.
By the time conventional medicine identifies an approaching train wreck in the human body, it's rarely possible to prevent the wreck. Instead, the focus is on minimizing damage and prolonging life.
Quality of life—if addressed at all—is a lower priority. Ironically, quality of life is most likely to get attention once the patient's days are clearly numbered.
Traditional medicine: it's all about function
Traditional, indigenous medical systems such as Ayurveda, Chinese medicine, Tibetan medicine, Native American medicine, and African medicine were used centuries before modern science was a twinkle in Descartes's eye. Each system developed its own methodology and identified its own resources from what was locally available. While we refer to them as systems, they have never been systematized in the way conventional medicine is.
Traditional medicine was natural (sourced from nature) and it was local, as traditional medical systems developed long before there was much communication between distant populations. Ayurveda and Chinese medicine in particular developed in very large geopolitical areas within which there was little, if any, crosstalk. They each refer to enormous bodies of knowledge loosely united by common principles with a lot of differentiation according to geographical and lineage source.
The two strongest principles shared by traditional medical systems are the importance of a person's state of mind and their focus on how the body is functioning. And traditional practitioners have always gathered this information about their patients through direct observation, without technology.
A mind that is peaceful and steady is a foundation for health and well-being. Traditional African medicine, as one example, states clearly that there is no lasting healing without a change in consciousness. If there is something troubling the patient, if the mind is agitated, that must be addressed as a primary part of the healing process. Indigenous medical systems developed healing methods to address disharmony, such as the Native American sweat lodge.
The second principle, the focus on the body's functioning, leads traditional medicine to support the body to do what the body does best (self-heal), intervening only when necessary and with awareness of the individual's state of health. That focus on function means the traditional medical practitioner can effectively treat people who are suffering from an emerging epidemic illness before there is a body of evidence to support standardized treatment (and in the case of AIDS, even before the Centers for Disease Control—CDC—has identified the disease) through customized treatment to support the systems that are stressed in the individual. This is why homeopathy, for example, has historically become popular during epidemics, because it offers individually-based support. Conventional medicine will always be slow to respond to a novel pandemic because it first has to gather data and then evaluate it.
There's a critical point in understanding how the two approaches differ, having nothing to do with possible cures. Conventional medicine takes over the body's fight against pathogens with interventions such as antibiotics, antivirals, steroids, ECMO machines, and respirators, which can be life-saving but all too often produce mixed results. Traditional medicine supports the body's innate ability to function, improving its capacity to fight and sustain the effort needed to survive. For example, herbs that are touted as anti-inflammatory are not anti-inflammatory in the way pharmaceuticals are. Rather, they mediate the body's inflammatory response so that it is balanced and appropriate. The distinction between taking over for the body versus supporting the body to do what it does best—self heal—can lead to significant differences in terms of both survival and continuing health problems.
It's worthwhile noting here that conventional medicine has done better with hospitalized Covid-19 patients when doctors looked beyond the current medical guidelines to individualize treatment according to how patients' bodies were functioning. That enabled medical staff to identify which patients would deteriorate rapidly and triage patients more accurately. Additionally, hospital patients at greatest risk could be treated in unorthodox ways that helped to avoid a cytokine storm, the exaggerated immune response that can cause lethal damage.
It's now well recognized that Covid-19 patients who died usually had an underlying medical condition. People with metabolic syndrome are at greater risk of infection and have poorer prognoses. Their bodies are already in an inflammatory state, making a deadly cytokine storm more likely. Outcomes improved when doctors took that into account in treating patients, but they risked censure in doing so because their actions were counter to accepted practice, even though there were no practice guidelines written specifically for treatment of the novel Covid-19 virus.
As noted before, the approaches are not mutually exclusive. Patients can opt for traditional healing practices such as Reiki, acupuncture or herbs to help their bodies continue functioning through often arduous conventional treatment, lessening the discomfort of common side effects.
Another principle common to traditional medical systems is that spiritual practice helps maintain or regain health and well-being. Meditation is seen as the most effective medicine. Other medicine is provided in recognition that most people won't become such proficient spiritual adepts. While that has been historically true, in contemporary times, Reiki practice makes at least some benefits of spiritual practice more accessible to the masses because First degree practice is easy to learn and practice.
The primary goal of natural, traditional medicine is to support balanced function throughout the human system so the system's self-healing mechanisms can maintain health. Disease treatment is secondary and is geared toward improving the functioning of the body, not simply addressing the pathogen.
Conventional measurement vs. traditional observation
Whereas conventional medicine gathers objective data, evaluates it mathematically and matches it to an appropriate standardized treatment, traditional medicine looks at each individual as a unique situation, customizing treatment accordingly.
Some traditional medical observations are obvious even to an untrained eye, such as a tongue that has a furry white coating compared to one that is clean. Others—pulse-reading, for example—take a bit of training.
Although putting together the various observations takes skill and experience, there are different approaches to reaching the goal. Observing skilled practitioners from different traditions over many decades, I have seen various practitioners who are relying on very subjective means make the same observations and similar assessments.
As in conventional medicine, traditional practitioners might look at the same information and outline different treatment plans, but the goals are the same.
Traditional medical practitioners respect the body's innate wisdom and observe with an attitude of watchful waiting, there to assist the body rather than override it. (In conventional health care, the training of midwives come closest to this perspective.) Traditional practitioners are taught to identify what the body is trying to do, and to work with that process as much as possible, gently redirecting rather than overriding the body.
Conventional vs. traditional cure
Conventional medicine is focused on measurable pathology. Traditional medicine is focused on balanced functioning. An example of how that difference might play out in treatment is seen in the use of blood thinners in conventional medicine, which manipulates just a single aspect of the blood. Traditional medicine uses measures to improve the health of the blood overall, determine the underlying cause of unhealthy blood, and improve that functioning as well that we find in traditional medicine. This difference in focus brings conventional medicine and traditional medicine to very different perspectives on cure.
Conventional cure is tied to a specific diagnosis that is tied to specific pathology. The absence of that pathology is seen as cure. Because the larger picture is largely ignored, a patient can be cured of a disease and still be very sick. In the worst case scenario, the patient dies from attempts to effect a very specific cure.
The traditional understanding of cure is more comprehensive, including the overall state of health and well-being as well as a reduction in pathology. Traditional medicine has models and mechanisms to address those aspects of health that WHO refers to as "more than the absence of disease."
Traditional medicine detects subtle imbalances in function that are the precursors of physical pathology. Variations in function are tracked not only as the body moves toward disease, but also as it moves away from disease and toward stable health.
Now we have some context in which to understand healing crisis, which I want to touch on only because there is so much misunderstanding and fear about it.
Healing crisis or response
While alternative and traditional therapies might be gentler than conventional ones, during the course of natural healing, sometimes after initially feeling better, people feel worse before improving significantly and finally stabilizing in better health. That's called a healing crisis, or a healing response. It is not a problem, but a fixture of traditional, natural medicine.
The theory is that the body is ridding itself of toxins—the same toxins that contributed to the disease. (Note the word contributed rather than caused. Natural medicine sees health and disease as multifactorial states; the cause is never simple.) As the body flushes toxins in response to the healing, there can be a temporary exacerbation of symptoms.
For example, if you're relieving the body of mercury toxicity believed to be causing ill health, while removing the mercury, you might temporarily feel symptoms of mercury toxicity, perhaps even worse than what you had been feeling.
That the symptoms suffered in a healing crisis or response are the same symptoms suffered in the disease itself can be confusing and sometimes frightening.
Healing is good but disease states can be dangerous. How can you tell if you're temporarily feeling worse or you're really getting sicker? That determination is especially critical when removing mercury from the system, as you can cause more damage, especially to your nervous system, if mercury is not eliminated effectively.
This question is not an easy one to answer, and you want to discuss your healthcare choices with a qualified healthcare provider.
Integrative medicine
Integrative medicine isn't really another medical system but rather a collaborative approach to health care that draws from both conventional and traditional practices and engages the patient in decision-making.
Sometimes this collaboration happens in integrative medicine clinics. In that case, the choices tend to be limited to therapies for which there is an evidence base (there is no evidence base for Reiki practice), or for which there is strong agreement of very low risk. While that's a step in a good direction, the evidence-based requirement considerably limits the number of traditional approaches used, as most have not been researched. Acupuncture is an exception to this, an example of a traditional treatment that actually does have extensive research spanning a range of conditions, such as back pain.
Integrative medical clinics are not always available or affordable (many in the U.S. are out-of-pocket only, no insurance coverage). Patients sometimes orchestrate their own integrative medical care, choosing to see practitioners from both camps. In that case, the patient herself directs her medical care rather than deferring to a licensed primary care provider, and the practitioners usually don't communicate with one another, for many reasons. Patients orchestrating their care in that way often don't inform their physicians of what else they are doing, fearing it might negatively affect their conventional medical care.
If you've collaborated in integrative health care as a professional, or you have taken your healthcare reins and use both conventional and traditional approaches, would you consider sharing your story, what worked well, what didn't, and how you would do it differently next time? If so, please contact me.
If you're interested in collaborating with conventional health care providers either in hospitals or through referrals from physicians, the Introduction to Medical Reiki recorded training will give you context and detailed strategy, which you can access whenever you want, as often as you want. Or consider the live, interactive Reiki & Medicine Intensive.
More articles discussing healing crisis:
Reiki Healing Crisis
Healing Crisis and Natural Medicine
Healing Crisis and Cure
_____________
The Antique Chloroform Esmarch's Dropper Print shown above is from Forgotten Pages.
Let's stay in touch—sign up for the email list here.