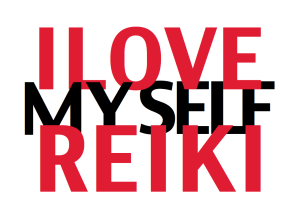 It's easy to focus on big decisions, and how they altered the course of your life, but the big decisions we make in life are determined by our everyday choices.
Mahatma Gandhi encouraged being the change we want to see in the world. Daily Reiki self-practice is the simplest way I've found to engage that transformation.
If you want to learn how to practice Reiki, keep in mind there are as many ways to practice Reiki self-treatment as there are Reiki practitioners. The best way to practice is clearly the way you actually will practice. How to practice Reiki isn't abstract, it's practical.
That said, in case you don't have a protocol, here is the one I use, and some pointers to help you keep practicing for life.
Reiki self treatment protocol
I've practiced daily Reiki self-treatment since I first learned to practice in 1986. To offer myself a full Reiki self-treatment, I place my hands on these areas of my body, in this order:
Crown of head
Face
Throat
Back of head
Upper chest
Lower ribs
Navel
Lower abdomen.
I lie on my side with the pillow under my head doubled over for the first three placements, finding it more comfortable when my head is slightly elevated, and roll onto my back for the rest.
Schedule and structure support your practice
My practice time is when I awaken in the morning, before opening my eyes. My hands linger at each placement as feels right. My awareness is present with my practice, observing my breath and whatever sensations occur as I savor the experience of Reiki essence. Often, I am drawn deeply inside, surfacing only to replace my hands. I linger at the end to contemplate the experience.
That works well for me, but it's important you organize your practice so it works for you.
For example, you may prefer the structure of having intervals timed for you, especially if you are just starting to practice. If so, consider using a chime timer that emits sweet tones to remind you to move your hands and let you know when your session ends (the sound of a kitchen timer is much too harsh). There are Reiki timer apps available for your phone.
I encourage you to use a protocol. This gives your hands a habit to follow without having to think about it, leaving your awareness open to enjoy your practice. And be sure to support yourself in a comfortable position so you can forget about your body and simply be with your practice. (If you have questions about the placements above, there are illustrations at the back of my book, REIKI: A Comprehensive Guide.)
Don't be random with your practice. Choose a time of day that is easiest for you, and don't let that time go by without placing your Reiki hands on yourself.
Of course there will be days when you will not finish all the placements. Self practice for 30-40 minutes seems to be a good range for most people, most of the time, but you want to be flexible and responsive to your needs on any given day. Remember Hawayo Takata's* encouragement — a little Reiki practice is better than none. When life imposes on your practice time, as sometimes happens, do what you can that day to maintain the rhythm of your daily self-care, and return to the full protocol the next day.
You may want to follow Mikao Usui's** example and recite the Reiki Precepts as part of your daily practice.
However you customize your practice, keeping it simple means keeping it doable: Practice, observe, contemplate, repeat.
It's easy to focus on big decisions, and how they altered the course of your life, but the big decisions we make in life are determined by our everyday choices. Become the change you want to see in the world (and in the people around you); practice daily Reiki self-treatment.
What keeps you practicing every day? Please share your tips in the comment section below. And if you start a daily practice, let us know the benefits you notice.
Learning to practice self Reiki
Learning to practice self Reiki is an important decision. Once you decide, choose your class carefully. Most people don't realize there are many approaches to Reiki practice and no standards for Reiki training. If you cannot find a class and teacher near you that meets your standards, consider joining one of my live, interactive teleconference classes to learn Reiki self care. It gives what you need to take better care of yourself with daily Reiki self practice.
If you have taken Reiki training and know how to practice Reiki but you're not actually practicing, think about what's missing. Did the teacher not encourage daily self practice? If so, you can take that on yourself. Were you initially inspired but didn't stay with it? Just get your hands on yourself and start again. Sign up for the Daily Self Reiki Challenge to support you. Joining one of my live, online Reiki Self Care classes will deepen your practice and reinspire you.
*Hawayo Takata and her Reiki master Chujiro Hayashi, a student of Usui, brought Reiki practice from Japan to the US in the late 1930s.
**Mikao Usui began the practice that has come to be known as Reiki in Japan in the mid 1920s, and is the founder of the living lineage of Reiki masters.
Nothing deepens your practice experience like a retreat. Please join me for the Usui Virtual Retreat, a retreat you can do at home on your own time!
Related reading:
The Most Important Thing
A Feel for Reiki Healing
With Gratitude, Work Diligently
If you found enjoyed this, please sign up to receive more free support for your Reiki practice!