The following is my written testimony in opposition to Massachusetts bills regulating alternative healing therapies that are currently before the MA. If passed into law, these bills would require licensing for Reiki and other non-invasive health practices. The committee will hold another public meeting in January. MA has extended the comment period into January, so please use the information that follows my testimony to email your own, in your own words. Thank you for supporting this critically important initiative!
Testimony in Opposition to S.221 and H.350, An Act Regulating Alternative Healing Therapies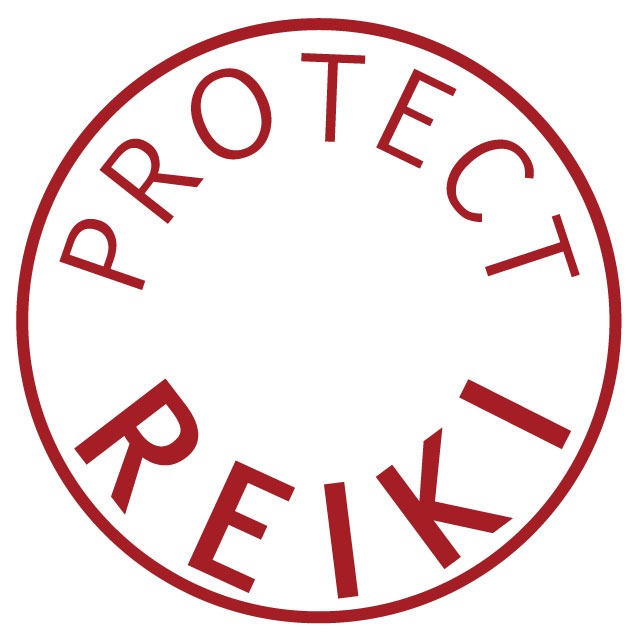 Bills S.221 and H.350 propose licensing non-invasive health-promoting practices that many residents of Massachusetts rely on to maintain their health and well-being, as well as support their recovery during necessary, yet often arduous medical treatment for diseases such as cancer.
The New York Academy of Medicine convened a panel of four former U.S. Surgeons General on October 15, 2018. Those distinguished doctors were unilateral in their statement that we must teach Americans health-promoting behaviors.
While self care is always a smart move, it's of critical importance now as we face a continuing pandemic.
Many of the non-invasive health-promoting practices included in the bills involve a home care element, simple actions people can take at home as part of a health-promoting lifestyle to reduce their stress and strengthen their health and well-being, and that of their families.
If Americans are not able to freely access health-promoting care and education, our healthcare system will be stretched beyond capacity. Health care doesn't start at the doctor's office; it has to start at home or our expected life span will to continue to shorten as it has in the past 10 years.
Also of concern is the clinical homogenization of diverse, often grassroots practices that would occur with licensing. Here I'll speak as a Reiki master practicing since 1986 who has pioneered the integration of Reiki practice into conventional medicine. In the 90s, I was the Reiki master for the first-ever hospital Reiki program at Beth Israel Medical Center in New York City. Since then, I've collaborated widely in academic medical centers, including the NIH and Harvard Medical School. I've taught Reiki practice at Yale University School of Medicine, and published peer-reviewed medical papers, including in the prestigious Journal of the American College of Cardiology.
Conventional medicine is based on scientific standards because medical interventions always involve risk of harm. That's not the case with non-invasive traditional healing practices such as Reiki. The NIH website states outright "Reiki hasn't been shown to have any harmful effects." Despite a paucity of good research, the combination of lack of risk and obvious benefits to patients has led many hospitals to offer Reiki practice to their patients, families and staff, including Massachusetts General Hospital, Brigham and Women's Hospital, and Dana Farber Cancer Institute in Massachusetts, and elsewhere Memorial Sloan Kettering Cancer Center, M.D. Anderson Cancer Center, Yale-New Haven Hospital, Johns Hopkins Hospital and Health System, George Washington University Hospital, California Pacific Medical Center, and Abramson Cancer Center of the University of Pennsylvania. Each hospital regulates Reiki practice as suits the needs of the institution, not from fear of harm.
The oversight proposed by the bills is troubling and unrealistic. A committee of 7 would decide standards and would consist of 3 massage therapists, 1 law enforcement professional, 1 consumer, and 2 people to oversee all the other practices marked for regulation. How could 2 people possibly have the expertise needed to accurately and wisely represent all those practices?
Reiki is a spiritual practice that, like all spiritual practices (yoga, meditation, etc.), has healing benefits. Because it is a grassroots spiritual practice, it's unknown how many approaches to Reiki practice are currently available; estimates start at 100. Given that the benefits of spiritual practice come only to those who actually practice, people need to be free to choose from among the vast diversity of offerings the particular Reiki (or other) practice that most appeals to them as individuals. Licensing would destroy the current, rich diversity of Reiki practice options that enable the diverse public to find a practice that appeals to them and suits their needs.
Additionally, unnecessary professional licensing has a depressing effect on the economy. That's why Presidents Obama, Trump, and Biden have each advised states against it. Now, as we are trying to rebuild our economy from the devastation of the pandemic, don't we want to encourage small business and cottage industries, rather than putting unnecessary obstacles in their way?
State licensing will put many professionals out of business because they're unable to meet the administrative and financial burden — red tape and licensing fees —robbing their clients of needed care, and their families of needed income. The remaining professionals will have to raise their fees to cover the increased cost of doing business, passing the burden onto the public, harming the very same people you purport to be protecting. Women, single mothers, and people of color would be disproportionately harmed.
Vivek Murthy, our current Surgeon General, has spoken of the need to move Americans away from fear and towards love, acknowledging the value of spiritual engagement in health and well-being. These non-invasive, holistic, health-promoting practices help people navigate the current landscape of rampant fears and find steadiness and hope that we can create a better, healthier future for ourselves and our children.
Healthcare choices are ultimately spiritual choices; people who are active participants in their health care, who are engaged and able to choose the care they believe in, are likely to have better medical outcomes. The doctors I've collaborated with over 30 years have invariably found patients including Reiki practice in their care to be more proactive, empowered, and easier to work with.
Referring to such therapies as "alternative" indicates how poorly informed and out of touch this regulation effort is. These therapies are used to strengthen one's health and well-being; they are adjunctive to needed medical care, not alternative.
In the interests of the people of Massachusetts and with grave concern about the precedent you would create if these bills were passed, I urge you to vote no to bills S.221 and H.350.
Deadline Extended to Email Your Testimony in Opposition
Just before they adjourned for today, Rep. Tackey Chan announced that there will be another public hearing in January and that they are accepting testimony until the bills leave committee. Rep. Chan said they have received nearly 1500 emails in opposition so far. Please don't wait until the last minute.
Please email your testimony to [email protected]. Copy/paste the following into the subject line of your email (both bills must be listed): Testimony in Opposition of S.221 and H.350, An Act Regulating Alternative Healing Therapies.
The most effective comment is the one you write from scratch, in your own words. Your voice matters. The legislators need to hear not only from experts, but perhaps even more importantly from people who practice Reiki (and other practices) as well as people who reach for these practices to support their health and well-being. Email your comment to me for review if that makes you feel more confident.
Here are the legislators involved, in case you have reason to reach out to any individually, such as if you're in their district: [email protected], [email protected], [email protected], [email protected], [email protected], [email protected], [email protected], [email protected], [email protected], [email protected], [email protected], [email protected], [email protected], [email protected], [email protected], [email protected], [email protected].
Suggestions for Writing Your Comments
Keep your comments respectful, credible and succinct. Give 1-3 reasons for your opposition to the bills; don't just state your opposition. Use your own words. If you get tight when you write (we all know how that feels!), talk into the transcribe option on your phone. And then of course you'll have to edit all the auto-corrects!
End your email with a request to "please vote no on S.221 and H.350."
It can be helpful to share briefly how your Reiki practice has helped you or your concern that your access to Reiki or other practices will be limited by regulation, and would cost more.
You could also mention concerns that such regulation disproportionately and adversely affects already marginalized populations such as people of color and women. You might point out that the NIH states Reiki practice "hasn't been shown to have any harmful effects," and government regulation is not needed to protect the public.
Be mindful in your communication.
Beware that your comments don't leave the reader thinking Reiki practitioners are out of touch with the mainstream, and that our practice needs to be regulated to protect the public.
Even more effective than Reiki practitioners speaking out against unnecessary regulation is when the public who receives care from these practices speaks out regulation, which would raise fees and lower standards.
Please Remember:
Your voice matters; please help as you are able.
If MA enacts regulation, it sets a precedent other states might follow.
The proposed legislation would affect not only Reiki practice, but also Qi Gong, Asian Bodywork Therapy, Trager, Feldenkrais, Ayurvedic Therapies, Reflexology, Polarity Therapy, Rolf Structural Integration, Body Mind Centering, Acupressure, Energy and Somatic Healing Practices, all of which are currently exempt from regulation according to the existing MA massage licensing law. The bills allow for adding more practices to that list.
If passed, the bills would take effect immediately.
If the bills are passed, Reiki practice could be taught legally only in state-sanctioned schools, and MA Reiki master teachers would have to follow a state determined curriculum. It would cost MA Reiki master teachers upwards of $8000 in fees to register as a school.
Share with Anyone in Massachusetts
If you don't live in MA, please share this information with friends who live there. Remember they don't have to practice Reiki; they could be people who practice or receive care from other non-invasive practices that would be regulated, which is a long list that can grow to include more practices.
If you're unsure whether you oppose these bills, please read this Reiki Unified document.
What's happening in Massachusetts now can happen in your state too. Please take action.
Receive credible Reiki information and perspective directly to your inbox. Please sign up here.