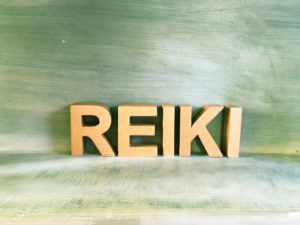 Here in the northern hemisphere it's back to school time, and the school year starts with reviewing the basics. Let's take a moment as students of our practice to review Reiki basics.
Fortunately, Reiki basics are a lot more straightforward than the material being reviewed in schools.
Reiki basics are…Simple. Practical. Common sensible. They keep us grounded in our practice no matter our practice style.
These basics reflect timeless values that support practitioners from all practice styles and lineages.
Reiki basics
Here are my proposed Reiki basics. Please give them a read, and share your perspective in a comment below.
Reiki basic #1
As Mrs. Takata famously said, once you are trained, practicing Reiki is really this simple: Hands-on, you're practicing; hands-off, you're not.
Reiki basic #2
Daily hands-on self practice is the primary way to develop your practice (and yourself!). No matter what classes you've taken or you plan to take, you're not going to mature as a practitioner through classes the way you will with consistent self-practice over time.
Reiki basic #3
First degree Reiki training is the only training you need. You might want more — I sure did, and I offer more — but you don't need more. No need to take Second degree training unless you feel a heart yearning. No need to become a Reiki master unless you want to teach. No need to collect classes and certificates because they won't bring the confidence that you'll gain organically from actual practice on yourself and with others.
Reiki basic #4
Reiki is a practice; we place hands as an offering, without attachment to the outcomes. Our inner posture is passive. The person receiving the session — yourself or someone else — responds to the practice on his own. While we wish the best for everyone, we are not in control of the other person's experience or benefits.
Reiki basic #5
When you practice consistently and mindfully, your Reiki practice continues to deepen and to teach you. As a spiritual practice, Reiki can take you deeper and deeper into mystery and the experience of Oneness, if you dedicate yourself to being a good student, practicing regularly and contemplating your experience, rather than jumping to conclusions.
Reiki basic #6
Professional Reiki practice takes more than 1, 2, 3. First, Second and Reiki master trainings are practice trainings, meaning you learn the specific practice that is unique to that level: hands-on, distant, and initiating/teaching.
Professionals in other fields are mentored by experienced professionals in internships that usher them from learning their practice skills to learning the skills of professional practice. That's best for them, and best for the public who deserve to be served by experienced Reiki professionals.
Reiki basic #7
The Reiki Precepts are basic to Reiki practice. Today only, do not worry, do not anger. With thankfulness, work diligently. Be kind to others. [Thank you to Libellule for leaving a comment reminding me of this oversight!]
Deregreso a los fundamentos básicos del Reiki is a Spanish translation of this article you can print and share as is, without copying or changing the content or presentation in any way.
What do you think?
What do you think of those proposed Reiki basics? Any you would change? Any you would add? Let's have a respectful community discussion so we can pool our collective wisdom and experience. All thoughtful comments are welcome.