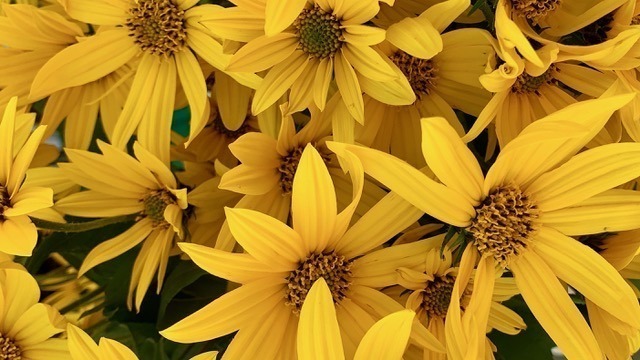 Please ask me a Reiki question. Pretty please!
It doesn't have to be a question that's keeping you up at night. It could be a small one.
Even small questions can keep you from opening your mouth or offering your hands to share your practice with others who might benefit.
Maybe it's the question you're afraid you'll be asked. You know what the answer is to you, but you don't know how to express it to others without risking derision.
Why do I ask?
That's an easy one. Reading your questions is the best way for me to know how to support you and the rest of the Reiki community, both home practitioners and professionals.
I want to help you and everyone else who loves Reiki practice love it even more, get even more benefits, and be even clearer in your understanding and communication so you feel confident enough to share Reiki practice with more people.
I also want to help the mainstream public, people who might not be looking for Reiki because they don't yet know such a practice exists or how it could help them. The more practitioners there are who feel confident and can address questions in clear, understandable language, the more our practice will be accepted mainstream.
I'm sitting on a wealth of Reiki practice information and perspective, the kind of perspective that only comes with hours and (30+) years spent in daily personal practice, (in office and in hospital) professional practice, and in class teaching Reiki practice to lay students and to doctors, nurses and other healthcare professionals.
Any Reiki question?
Thanks for asking. I can respond to most questions but clearly not all.
I can't, for example, teach you to practice Reiki in an article or a book, but I can help you find a qualified teacher near you.
I can't discuss Reiki symbols or the details of practice or initiation. Those are questions to take to your Reiki master.
So what Reiki question will I discuss?
Anything else, really. But first please look through the questions that have been asked below in case a similar question has already been asked.
Sharing your Reiki practice helps others
Of course being clearer in your understanding and communication is important for Reiki professionals, so you can help more people.
It's also good for those who practice Reiki at home, on themselves, family, friends and pets. When you don't feel like you can get your point across, when you can't express the practice you value in a way that helps others try it—or even respect your choice to practice—it might affect your relationship with your practice and your friends.
And perhaps you want to let your doctor know how much your Reiki self practice is helping you but you're shy, afraid you'll be dismissed, wary that it might affect your rapport with your doctor or nurse practitioner. Being comfortable telling your doctor you practice self Reiki is not only good for you; it could also help others.
The more doctors hear from patients who have benefited, the more interested they become. I know because that's how I was invited to create the first-ever Reiki hospital program back in the 1990s. Infectious disease specialists had heard about Reiki from my students at Gay Mens Health Crisis. They saw their patients faring better than others and sought me out to help more of their patients with HIV/AIDS.
I'll answer your question directly or point you to free resources on my website where I've already addressed it.
Asking me questions helps me help the Reiki community. When many of you ask similar questions, I know that's something I should write an article about.
So will you help me out by telling me what you need? I'd so appreciate it.
And I have a question for you. What do you want from your Reiki practice?
Retreat to find your answers
I will share my perspective on any question you ask, and I'll help you find your answers to the questions we all need to answer for ourselves.
You might be looking for an answer with so much fervor that you're getting in your own way. We've all done that. If you think that might be happening with you, consider stepping back a bit. Retreat.
Retreat is a time-honored way to go deeper into yourself and your practice. The better you get at dropping within, the faster you're able to move out of the pressure that can mount in even a seasoned practitioner's life, the kind of pressure that can lead you to do or say something you'll regret.
A retreat to meet your needs, yes, yours!
Truly, every Reiki self practice is a mini-retreat in which you drop into your center to re-orient and heal. And taking some dedicated time will help you deepen that.
Can't make it to the Heart of Practice Reiki Retreat in Mexico? I understand. As a single mom, such an experience was out of my reach for many years.
That's why I created the Usui Virtual Retreat. It's a retreat you make in your home, on your schedule. You don't even have to do it on consecutive days. Make it work for you. It's well worth it to go deeper into your practice experience.
Here's another DIY option: the Daily Self Reiki Challenge. Your daily self practice is a retreat you take every day. The "daily" part matters because every day your life pulls you off center. Dedicate even a little time each day to come back to yourself and you'll see a difference.
How little is "a little time?" Hawayo Takata* famously said, "Any Reiki practice is better than no Reiki practice."  Momentary Reiki touch can soften escalating tension. And yes, in this case, more (Reiki practice) is better, but really, any support is better than leaving yourself unsupported. Make sense?
The Daily Self Reiki Challenge gently supports daily practice by giving you a very short email reminder to inspire your practice every day for 30 days. Some people appreciate it so much they sign up again and again. Makes me soo happy!
And your daily self Reiki practice makes you so happy!
*Hawayo Takata brought Reiki practice from Japan with her Reiki master Chujiro Hayashi, who was a direct student of Reiki founder Mikao Usui.