Like you, I love information.
Yet as a writer and a Reiki master interviewed often by the media, I know how easily information gets distorted even when there is a strong commitment to accuracy. Under the best of circumstances, interpretation slips in like greased lightening, unintended changes occur, and nuance gets veiled or incorrectly implied.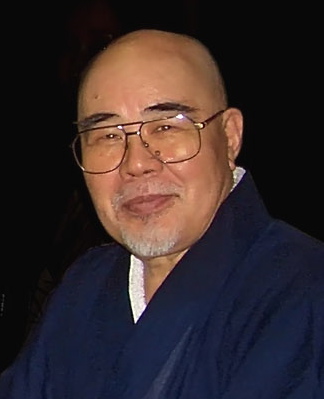 That's why I make an effort to get my information as close to the source as possible. Especially information about Usui Reiki Ryoho.
I never met Hawayo Takata, but I'm fortunate to have been trained in her practice, and to have friends and colleagues trained by her, especially Susan Mitchell, Wanja Twan, and Paul Mitchell, who generously share their experience with me.
My years living in Asia sensitized me to the distance between Asian and EuroAmerican perspective, and so the support of my Japanese colleagues, Reiki masters Hyakuten Inamoto and Hiroshi Doi, is especially valuable to me. (I know my colleagues don't like to use the word "master," but I cannot in good conscience avoid it, as the term suits them so well.) Japanese is not simply a language; it is a cultural and spiritual perspective, and much gets lost in translation.
My Takata colleagues and my Japanese colleagues were generous with their support as I wrote REIKI: A Comprehensive Guide, and I remain indebted to them.
But that doesn't stop me from asking for more in my continual inquiry into the essence of Usui Shiki Ryoho. Accessing the ancestry of my practice has become part of my practice; reaching into the past puts my experience in richer context. (It has also validated my intuition that once we have the Reiki initiations, practice trumps all. But I digress…)
Yes, I love information, and reliable information about Usui Shiki Ryoho is not easily available. So when I had an opportunity to discuss points of practice with my esteemed Japanese colleagues, to learn more about the distinctions and commonalities of our approaches from experienced teachers, I went for it.
As part of my service to the global Reiki community, I want to give you a special gift — the transcript of that conversation. It's an honor to share with you this very special gift that Inamoto sensei and Doi sensei gave to me.
Hiroshi Doi spoke from his practice, Gendai Reiki Ho, based in the practice of Usui's Gakkai; Hyakuten Inamoto spoke from his practice, Komyo Reiki Kai, based in the practice of Chujiro Hayashi; and I spoke from my Takata practice.
_________________
You can read the transcript of our conversation, and share this gift with your circle.
The transcript is translated into Portuguese, Spanish and Greek.
I appreciate so much the generosity of the global Reiki community and the Reiki practitioners and masters who have offered these translations as community service to help spread awareness of traditional Reiki practice.
Related Reading:
Reiki Is Not Ancient
If the above article was useful to you and you want more, please sign up to stay to receive credible Reiki information delivered to your inbox, and know I'll never share your contact, ever.