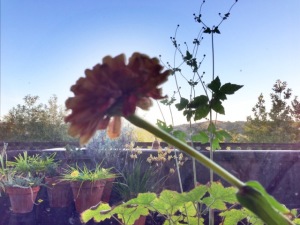 Reiki practice connects us to that which connects us, to that which is us.
All the changes that occur with Reiki practice — physical, emotional, mental, spiritual — come from opening our subtle awareness to perceive the largest context, our immediate and ultimate connectedness to everyone, and to all that is: our oneness.
As our hands lightly connect with our bodies in daily practice, the limits of our awareness touch infinity.
We become more accepting and honoring of individuality, both our own and one anothers', and more grateful for the world we inhabit.
This ability to enjoy ourselves, each another, and the world around us unfolds naturally and gracefully through daily Reiki self-treatment, as our awareness slowly, gently expands into that which connects us, that oneness we can only experience from within.
______________________
Let's stay in touch! Please sign up for my email list.
Related reading:
Practice Makes Present
The I Practice Self Reiki Every Day Badge of Honor