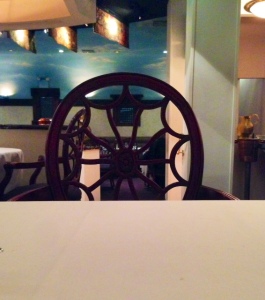 When it comes to Reiki healing, more is better, right? Or is less more? How's a Reiki practitioner to know?
If it's a matter of how much Reiki healing to offer, then generally more is better.
But even a little is good. As Hawayo Takata* famously said, A little Reiki practice is better than none.
If the question about more is a matter of adding other practices, however, the answer is not so straightforward.
When seized with an urge to add something to a Reiki session, please consider, why? What do you think it would add? What's your motivation?
And what is your orientation? Are you outcomes-oriented — trying to make something happen — or are you practice-oriented, content to place hands mindfully and passively, while simply observing the client's response to treatment?
Does it add up?
If you are outcomes-oriented and your need to make something happen is pushing you to step beyond the scope of Reiki practice, two thoughts:
Once you move beyond the scope of Reiki practice, you also move outside the safety of Reiki practice. Interventions — even subtle ones — always carry risk.
If you are going to add something to what your client has been told to expect — a Reiki session — professional ethics requires you to explain what you propose to do, that it is other than Reiki practice, and to ask permission, aka informed consent.
Assuming it is legal, what you and your client agree to is between you and your client.
*Hawayo Takata brought Reiki practice from Japan in the late 1930s with her Reiki master Chujiro Hayashi, who was a student of Reiki lineage founder Mikao Usui.
 _____________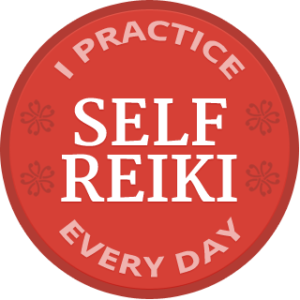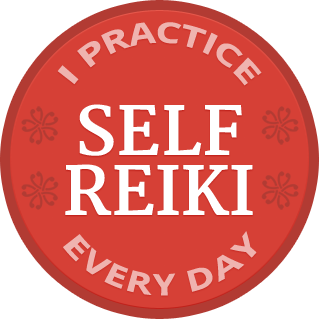 The I Practice Self Reiki Everyday badge is available in more than 30 languages for you to download free and display or share. If you don't find your language, please email me a translation so I can make a badge for you!
Please sign up for my email list to receive credible support for your Reiki practice.