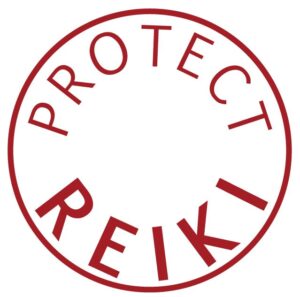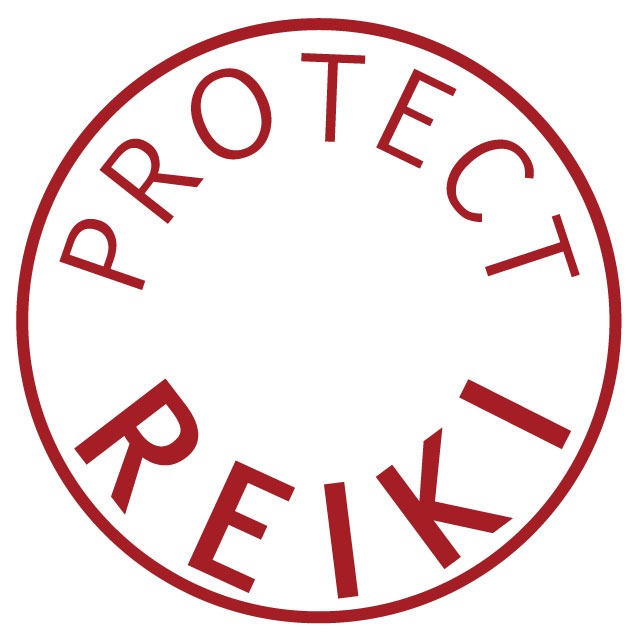 We're in a nip-it-in-the-bud moment. It's time to protect New Jersey Reiki! Your help is needed whether or not you live in NJ.
The NJ legislator from Middlesex proposed establishing a "Natural Health and Vitality Task Force." The purpose of the task force "shall be to develop wellness programs and public policy."
Can you imagine how many ways can this could go sideways?
The NJ task force will be made of "Naturopathic practitioners, chiropractors, psychologists, or nutritionists who have been appointed to the task force shall have actively engaged in their respective practice for at least five years."
Five years hardly seems like enough experience to support impacting public policy. And notice there are no Reiki professionals included. Yet Reiki masters are singled out later in the bill. By the way, we're the only spiritually-based practitioners listed.
Where's this coming from?
That's not necessarily something we can know. There's widespread ignorance and misinformation about Reiki practice, and to be frank, some depictions of the practice are a little concerning.
I suspected the Massachusetts Attorney General was making a political move when she pushed for the fifth attempt to license Reiki and other integrative practices in her state in 2022. Guess what? She's now the governor.
Some years back, an attempt to regulate Reiki practice in Maryland was started by an alliance of chiropractors and acupuncturists. Fortunately I got wind of it early on and collaborated with others to mobilize our diverse Reiki community. The bill was withdrawn the next day.
The Maryland attempt is an example of the regulatory danger Reiki practice is in when you identify Reiki as energy medicine rather than spiritual practice. The government doesn't regulate spiritual practices. Remember the separation of church and state? Reiki isn't technically a church, but as people increasingly identify as "spiritual, not religious," we could argue for expanding the definition of church.
Other attempts are being made by people who purport to be Reiki practitioners.
The issue is really a regulatory boundary. Licensing is to protect the public from harm, but given that the National Institutes of Health (NIH) asserts "Reiki hasn't been shown to have any harmful effects," it would seem licensing is unwarranted. (Learn more about licensing, such as how it differs from certification, in this article. Please note the MA threat has been neutralized, at least for the moment.)
We want to be the ones deciding what Reiki practice is and is not. You can't expect your elected official so be knowledgeable in this area, so you need to respectfully bring them up to speed. The time to protect New Jersey Reiki is now.
Developing public policy is a move toward regulation
If you're unfamiliar with how state regulation works, the call to protect New Jersey Reiki now might seem a tad hysterical. Please keep reading.
While "public policy" might seem like a benign phrase, this is no time to be complacent. Developing public policy is an action step. Public policy slides into regulation in the legislative equivalent of a bat of an eye.
If you're a NJ resident and you don't want the state to tell you how you can and cannot practice Reiki, please keep reading and take action, if not immediately, then at least this week. That's the most important action you can take to protect New Jersey Reiki.
If you're not a NJ resident, please share this post with any NJ resident you know, especially if your friend is interested in integrative  practices. The faster we mobilize, the more likely we are to avoid Reiki regulation.
Protect New Jersey Reiki
If you live in New Jersey, please look at your calendar and set aside a time — preferably this week — to follow the suggestions below, customizing your communication as reflects your perspective.
For a while now, I've been collaborating with Susan Mitchell, Rita Glassman and other Reiki masters to maintain your freedom to practice Reiki as you choose, not as your state government says you have to. You can read my prior articles here.
With Rita's permission, I'm sharing below a lightly edited information piece she wrote for you to work from. You can also download the original to print.
READ HIGHLIGHTS OF NEW JERSEY ASSEMBLY BILL 2461

NJ Assembly bill 2451 establishes a Natural Health and Vitality Task Force to Develop Recommendations for Legislative Action Regarding the Education, Qualifications, Training, and Licensing of Reiki Practitioners. Please protect New Jersey Reiki by opposing this bill.
Please oppose NJ Assembly Bill 2461 because:
Reiki is unfairly singled out, as it is the only spiritual practice included in the bill. The other practices the bill affects are   chiropractors, certified personal trainers, massage therapists, acupuncture, certified clinical nutritionists, and psychologists.
Reiki practice has no representation on the Task Force, which is composed of the Commissioner of Health, ex officio or a designee, and eight public members who shall include at least one naturopathic practitioner, one chiropractor, one psychologist, and one nutritionist.
There are more than 100 different styles of Reiki. It would be impossible for the task force to establish recommendations for education, qualifications, and training for all of them, as the only thing they may have in common is the name Reiki.
Based on this paragraph, "The bill provides that the task force issue a report obtaining its findings and recommendations to the Governor and to the Legislature, including any recommendations for legislative or regulatory action," the regulatory aspect of this bill will be fraught with issues related to:
*  The improper definition of the scope of practice per each style of Reiki
*  Lack of understanding of the differences in application for the scope of practice for different styles of Reiki when similar to another's scope (such as Asian v Western)
This bill is the first step toward requiring licensing for Reiki practitioners.
The bill was introduced in February 2022 and is currently in the Assembly Health Committee and remains very much alive.  This legislative session extends through December 2023. That's why the time to protect New Jersey Reiki is now.
If you're a New Jersey resident, please contact members of the Health Committee to voice your objection to this bill, even if they're not your elected official.  Here's the web page listing its members with their contact information (or copy/paste this link https://www.njleg.state.nj.us/committees/assembly-committees).
HERE IS A SAMPLE LETTER TO USE WHEN WRITING TO YOUR LEGISLATOR AND NEW JERSEY HEALTH COMMITTEE MEMBERS TO PROTECT REIKI
First, identify the people you want to contact using the following links:
Find your NJ Elected Official here.
Find the Health Committee members here.
If you prefer to speak to someone, you can phone the Clerk's Office at 609-847-3115.
Here's the format for your letter:
(Month) (Day) (Year)
The Honorable (First name) (Last name)
Room ( Room #)
Street
City, State  Zip
RE:  Opposition to Assembly Bill 2461
Dear (Legislator/Senator) (Last name):
My name is (your first and last name) and I am a (type of practitioner) who resides in your district (or a resident of New Jersey).
(State why you oppose the bill or other issue here. Choose up to three of the strongest points that support your position and state them clearly.) (Example: I want to voice my strong opposition to Assembly Bill 2461 as it affects over 100 different types of Reiki practice that will not be fairly represented with the proposed Health and Vitality Task Force.  There is no risk of harm to the public from Reiki practice, and it would be impossible for the Task Force to establish recommendations for education, qualifications and trainings, as Reiki is a spiritual practice and the only thing the 100 or more styles may have in common is the name Reiki.
(Include a personal story. Tell your representative why the issue is important to you and how it affects you, your family member and your community.)
Please vote no on Assembly Bill 2461.  I would greatly appreciate a response.  Thank you for your time and consideration of this issue. Be sure to include your name and address on both your letter and envelope.)
Sincerely,
SIGN YOUR NAME
Print your name
Street address
City, State, Zip code
TIPS FOR COMMUNICATING WITH YOUR LEGISLATOR TO PROTECT NEW JERSEY REIKI
While you might have strong feelings about the need to protect New Jersey Reiki, expressing strong feelings can be off-putting to the people you want to understand your concerns. Once you're branded "emotional," people stop listening, even those whose job it is to listen.
So the best place to start to protect New Jersey Reiki is to take a moment to compose yourself with self Reiki practice.
Writing a letter to a legislator
Use the proper salutation, for example:
The Honorable (first name) (last name)
Address
City, State, Zip code
Dear (Assembly Member / Senator) (last name)
Be courteous and informative in your communication. 
State the purpose of the letter in the opening sentence and if you are referring to a bill, include the bill number, author and topic. If you live in the elected official's district be sure to say this in the opening paragraph as well.
Focus on the message and key points. Personalize the letter by including examples of how the legislation might impact you and your family. Keep the letter brief – not more than one page.
Restate your request at the end of the letter, for example urging them to support or oppose the bill. Thank the legislator for his or her support and offer to address any questions your legislator might have.
Be sure to include your contact information, and sign the letter.
Emailing your legislator
NOTE: The same guidelines apply to email as to written letters.
Before sending an email, you might want to call the legislator's office and ask if a letter sent by email is effective.
If you do send an email, send it to the representative only. Do not copy other representatives or send a mass e-mail.
Make it a brief message with no special layouts or graphics.
Do not include attachments.
Include your full name and address so it is clear that you are a constituent, and ask for a response.
You might also want to send a hard copy of your email to the legislator.
Calling your legislator by phone
Organize your thoughts and points to be made before calling, which will help keep your call brief and on point. Once you call, you will likely speak to staff who are trained to receive your message. BE SURE TO:
State your name and address and identify yourself as the legislator's constituent.
Briefly make known your position as they keep track of the issues that people call about to report to the legislator.
Share how the issue affects you personally.
Thank them for their support.
Please take action to oppose NJ Assembly Bill 2461 NOW
It's time to protect New Jersey Reiki. Please take action, and then share what you've done in a comment below to inspire others. Or ask a question. This is a concern we need to address as a diverse and united Reiki community.
Sign up here to be on my Protect Reiki list. I'll only email you when there is a legislative update or action to take, such as this Protect New Jersey Reiki initiative. If you're looking for more credible Reiki support, I email my ReikiUpdate list weekly. You're welcome to join either or both lists.