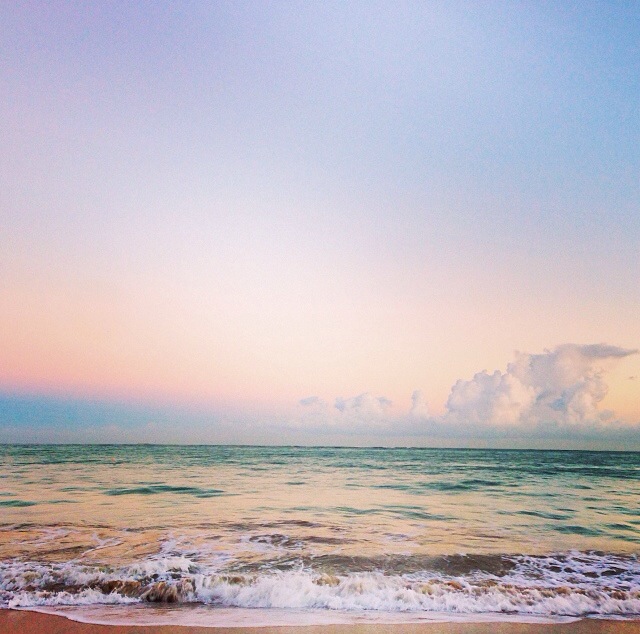 Goal-setting is all but lost on me.
I recognize goals in hindsight, looking back and noticing how I spent my time.
How I spend time depends on my values; I tend to do what I enjoy, and I enjoy applying myself to what I value.
When I started the Reiki, Medicine and Self-Care Facebook page in November 2009, I did not have a goal to have 60,000 people like the page. That would have seemed absurd.
Yet as I write this four years later, the number of likes has passed 57,000.
How did that happen? I simply did what I enjoy: writing about Reiki practice, interacting with you, offering what I have to offer.
I did what I value and enjoy, offered it consistently, and it touched something in you. You recognized a shared value.
Reiki practice for the mainstream public
I knew when I started the Facebook page what I knew when I started this blog in May 2009, which is also what I knew when I set up a Reiki program at Gay Men's Health Crisis in the early 90s: I want a thoughtful approach to Reiki practice to be available to the mainstream public.
By "mainstream public," I mean the people you see when you go about your day, people who — like you — want to live with greater health, harmony, and meaning. Reiki practice helps people do just that, but in this culture, mainstream people are not likely drawn to Reiki practice in the way it is commonly presented.
It seems nearly 60,000 of you agree.
Sixty-thousand was once an unimaginable number to me. Now I wonder: Why only 60,000? Why not 100,000? Or 500,000? Or more?
How many of us might come together to actualize a goal we value, to actively shape the future of Reiki practice, to bring a thoughtful approach to Reiki practice to the community where we live?
Creating Reiki's future together
In order to collectively, consciously shape the future of Reiki practice — how it will be seen and how accessible it will become — it is important we each start with ourselves and our own practice.
When we are established in daily self-practice, we have the confidence to engage our Reiki colleagues, students, and buddies in a practice-based conversation about how our individual Reiki stories impact the story of Reiki practice.
The question to me is never about the details of anyone's particular practice style; the question is always whether we actually practice. Daily self-practice is where we start, and remains the foundation of everything we offer. As Hawayo Takata told her students: First yourself.
Your Reiki commitment
If you would like to bring Reiki practice to greater visibility in the mainstream, please consider the following:
Hands-on self-treatment, every day.
Contemplation of your practice experience and of the Reiki Precepts.
Mindfulness of how you represent Reiki practice to others.
Isn't this a commitment you want to make to yourself and the practice you cherish? Isn't this something you would enjoy doing?
Continuing Reiki practice support
My commitment to the Reiki community is that my website, Facebook page and blog will continue to provide open support to Reiki practitioners of diverse practice styles and lineage. (The website is being redesigned, so watch for a new look and easier navigation in the coming months.)
Additionally, I am creating a Reiki Round Table, a limited enrollment online program in which Reiki professionals or professionals-in-training will develop the skills needed to bring Reiki practice mainstream, so that it is available to relieve the suffering of a broad swath of the population, while maintaining traditional practice values (in other words, as Hawayo Takata often said, First yourself).
The program will become available in the first quarter of 2014.
State your practice commitment
Please leave a brief statement of your commitment to continue — or start — daily self-practice in the comment section. A simple "I'm in!" or "Count on me!" will do it.
Making a public statement enables you to experience the support, acknowledgement and gratitude of our broad Reiki community. In the words of Hawayo Takata, Just do it!
Daily self-practice — today only — is the most powerful way to create the future of Reiki practice, so that Reiki practice is not only for today.
Thank you, thank you, thank you for your love of Reiki practice and all you do to make it more possible for others to share the treasure we carry in our hands.
 ________________
Stay informed by joining the emailing list! Sign up here.