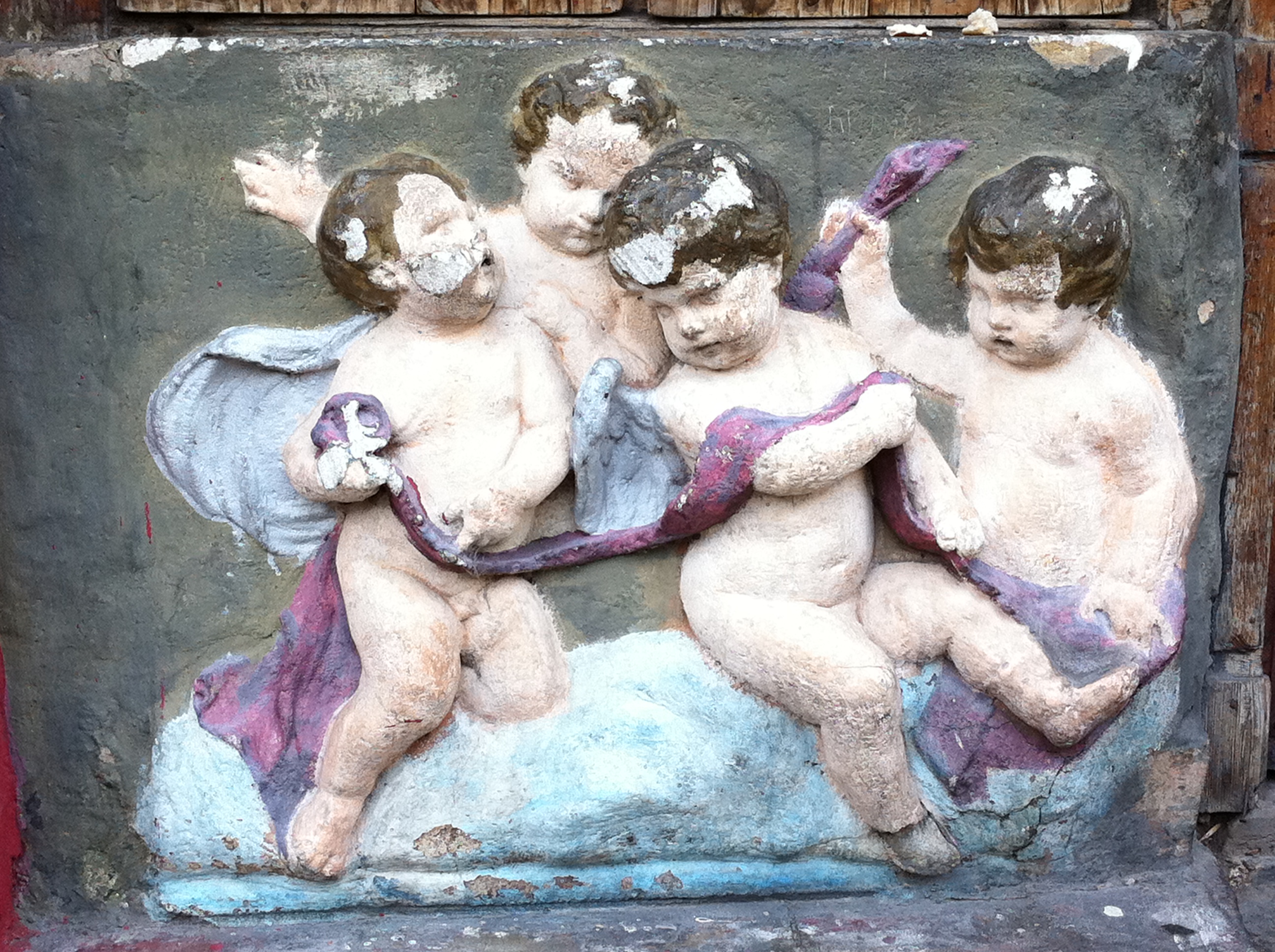 We are all angels, and sometimes we feel a bit banged up.
Instead of recycling our woes in worry and anger, it's possible to recapture a sense of well-being, to remember how good it can feel to simply be ourselves. Placing our Reiki hands on our bodies is a good first step.
Then follow up with the gift that keeps on giving — daily hands-on Reiki self-practice.
Reiki restoration
The point of our practice is not to go back to the person we used to be — we know where that takes us —  but rather to restore a sense of wholeness and well-being in spite of our dings, to forgive ourselves for whatever way we feel we don't measure up, recognize what effort might be needed, and then make that effort with a good heart.
These charming cherubs are not more or less adorable for being banged up. They — like us — are what they are, and they — like us — are here for us to enjoy.
When has your Reiki self-practice taken you from a place of feeling less-than to a place of wellness and empowerment? Please share in a comment below, or click here to comment if you are reading an email.
And if you would like to make a public statement of your intention to offer yourself daily Reiki self-practice in a comment below, you will receive the silent support of the extended community. Every time we make or read a comment, let's pause to wish one another happiness and wellness. And since this is the first day of the new Mayan cycle, we could make it our intention for the next 64,000 years!
SPECIAL TREAT: the first person who identifies where this fresco can be found will receive a half-hour phone or skype mentoring session as my gift.
________________
Sign up for my emailing list to stay connected! Sign up here.