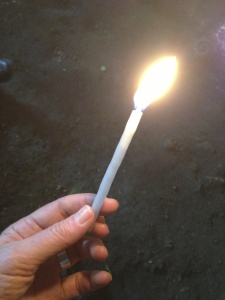 Established by Mikao Usui in Japan in the early 1920s, Reiki practice is closing in on its first 100 years.
As a perhaps unanticipated result of the generous effort of Usui's student Chujiro Hayashi and his student, Hawayo Takata, Reiki practice has circled the globe and seems to be available in every country in the world.
The benefits of this expansion are apparent. Just think of all the people whose suffering has been relieved and whose lives have improved through Reiki practice.
Reiki healing test of time
It is worthwhile to consider, however — without making judgments — that whereas Reiki is widely practiced, it is rarely practiced in a way that any of the three most significant elders of the Reiki lineage — Usui, Hayashi, and Takata — would recognize.
Another point worth our attention is that although practitioners routinely say they practice Usui — or less often, Takata — Reiki, they rarely know how either Usui or Takata actually practiced. (Somehow Hayashi's lineage seems to have stayed closer to his practice.)
How might that loss of tradition affect the availability of Reiki practice in the future? (If you have an emotional reaction to being asked this question, if it somehow makes you feel judged or attacked or less-than, please realize that is not what I am doing. If we want to choose our legacy, we need to start by addressing a few facts.)
Surviving 3000 years
My time with the Maya in Guatemala still weaves its way into every day. It was profoundly moving to witness daily life enriched by the traditions and wisdom of the ancestors, a present-informed-by-the-past I had also experienced living in India decades ago.
Of course culture changes organically as people live it. Since people have lived Mayan culture for thousands of years, there is much diversity. In Guatemala alone, 22 Mayan languages and 2 Mayan dialects are spoken.
Yet Mayan culture has survived recognizably.
Reiki healing fast forward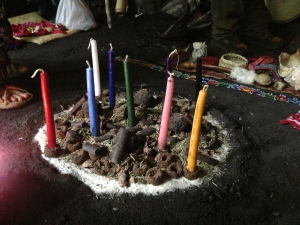 Have you ever wondered what Reiki practice will be in another hundred years?
Mayan culture would not have survived if the Maya had no sense of being custodians of their tradition, keepers of tradition as well as livers of tradition.
When we understand ourselves to be custodians of something larger than our individuality, we take care to preserve tradition and we don't make arbitrary changes. A culture cannot survive if people make changes arbitrarily.
Choosing our Reiki legacy
Let's explore our Reiki legacy together.
Looking forward, let's share a respectful, thoughtful discussion of Reiki culture and legacy. Realizing that our choices have consequences for the future, let's look forward to consider how we can individually and as a community ensure that Reiki practice remains available for our grandchildren and for their grandchildren.
How do you feel about Reiki culture and tradition? What would you like your Reiki legacy to be? What choices are you making to create that legacy? Please click here to share your wisdom if you are reading this as an email, or scroll down to the comments section.
Please share this widely with your Reiki community so that we can all be enriched by reading truly diverse perspectives, united by our shared love of practice.
 ________________
Please sign up for my email list and give your country so I can let you know when my travels bring me your way.
RELATED READING:
Mayan Prophecy of Change
Usui Reiki, or Not Reiki?