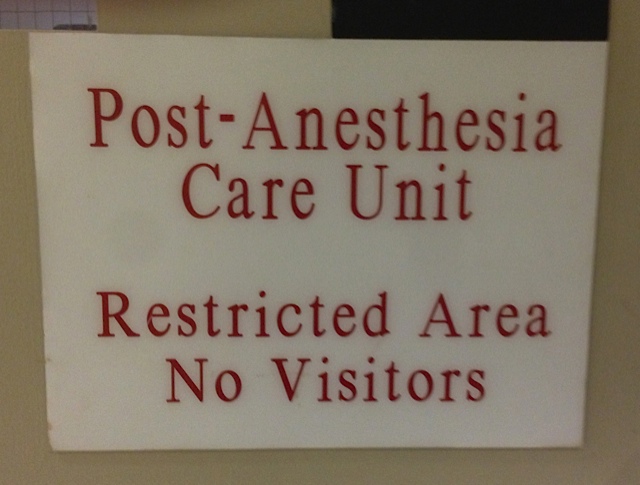 I was concerned when my client refused pain medication. He had just received a new heart.
When I first met him a year ago, he was hallucinating in the cardiac ICU, where he wound up after emergency open heart surgery — his second in 24 hours.
His wife brought me in because he'd been in and out of consciousness for a week after surgery, showing no improvement. His surgeon suggested Reiki treatment might help.
He improved quickly after our first Reiki treatment, and was moved from intensive care two days later. Although he'd been semi-conscious at best while I was with him, he remembered me, and the relief he had felt as our Reiki treatment started.
Reiki relieves post-operative pain
Since this was his third open heart surgery, he knew very well how it feels to regain consciousness post-op.
This time, however, I had been with him before, during, and after his surgery, giving him Reiki treatment in the Post Anesthesia Care Unit (PACU) before he woke up.
When he opened his eyes and felt no pain, he assumed the surgery didn't happen. His nurse assured him that a healthy new heart was beating in his chest. Like me, she was concerned that he refused pain meds. People heal better when they aren't in pain.
But he was adamant. He said, "I don't have any pain and I'm not taking any pain medication." End of story.
Reiki balances trauma
It is a story I have witnessed many times over many years. The medical details vary, the cast changes. But the benefit of Reiki practice to people undergoing surgery is the same. It helps them heal faster.
When the surgeon is finished, it's up to the patient's body to heal. That's where the balancing response to Reiki practice makes such a difference.
Reiki treatment soothes the shock and optimizes the body's innate ability to heal. When you're practicing on someone hooked up to monitors, the benefits of Reiki are often measurable: improved heart rate, respiration, blood pressure, and oxygen saturation. If patients improve faster and need less pain medication, they're able to get out of bed sooner, which helps prevent post-surgical complications. Patients receiving Reiki treatment recover bowel function faster, which means they often can go home sooner.
How much Reiki is enough?
Hawayo Takata* famously said: Any Reiki treatment is better than no Reiki treatment.
That said, when it comes to surgery, any Reiki treatment is good, and more is better.
Offering Reiki treatment before surgery helps balance the body so it has more resilience to withstand the shock of surgery. If possible, you can offer Reiki treatment during surgery as well. And definitely offer more treatment as soon as is feasible after surgery.
Patients are given pain medication before they come out of anesthesia. Even still, many wake up with intense pain. Patients tell me the drugs make them foggy but still aware of pain, and it's when Reiki treatment starts that the pain begins to subside.
Reiki in the PACU
The patient can make arrangements for you to visit her in the PACU, where patients are taken directly from the O.R. This is best arranged with the surgeon, and confirmed at admission and just before surgery.
Be respectful to the nurse. If you alienate the nurse, you won't be there long. If she needs to deliver care during your visit, step out of the way.
Keeping the basic protocol in mind, place your hands where you can without disturbing the tubes (PACU practice is not for the faint-hearted). Offer to step aside if needed.
Nurses are often aware of Reiki, and they want the best for their patients. They also notice the improvements on the monitors. You can ask the nurse what the numbers mean.
As I was leaving the recovery room late one evening, the nurse looked at me quizzically and said, "Now he's almost too healthy to stay here." We laughed as I asked her to please keep the patient through the night so he could continue resting undisturbed.
Reiki treatment speeds the natural course of post-operative healing. There's nothing magical about Reiki practice, but after surgery, it can definitely appear magical.
Do you have a Reiki and surgery story, either when your Reiki practice helped you recover from surgery or you were asked to offer Reiki to support someone else undergoing surgery? Please share it in the comment section below.
*Hawayo Takata and her Reiki master Chujiro Hayashi brought Reiki practice to the U.S. from Japan in the late 1930s.
________________
Please signup for my email list to receive credible, thoughtful information and perspective on Reiki practice.