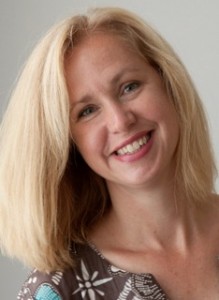 Kellie Brooks was one of the organizers of the Sandy Hook Healing Project, a grassroots response to support the Newtown, Connecticut community after the December 14, 2012 school shootings.
Just vaguely aware of Reiki healing, Kellie was surprised to notice it brought such obvious benefit, and so quickly. She watched people go into their Reiki treatment looking understandably tense and distressed, and emerge half an hour later exuding peacefulness. She hadn't realized a subtle, gentle practice could make such a profound difference.
She soon had a chance to feel that difference herself.
Reiki healing and grief
Although the staff never asked questions of those who came for support, Kellie said it wasn't hard to recognize those families who had lost a child. As she approached a bereaved family, Kellie felt profound grief wash over her.
And the grief remained even after she brought the family to appropriate caregivers. At first Kellie thought she just had to stiff-upper-lip it, to accept the heaviness as part of the job.
Then it dawned on her that she was standing amidst healers.
Kellie found an available Reiki practitioner, and could not believe the difference her Reiki treatment made. By the time she slid off the Reiki table, the heaviness had evaporated. She felt as peaceful as the people she'd been noticing.
Caring for the caregivers
Several days later, Kellie had further confirmation of the balancing effects of Reiki practice. After many days caring for others from morning into the evening, she felt exhausted. One of the practitioners noticed, and asked, "Are you okay?"
Kellie heard herself reflexively saying, "Yeah, I'm fine," but quickly thought again. "No, I'm not," she said, and was ushered into a Reiki space.
Although the second Reiki practitioner's style was different from the first, Kellie's response to her Reiki treatment was just as profound. She emerged from her session feeling deeply refreshed, balanced, ready to continue serving.
________________________
To make sure we don't lose touch, please signup for my email list.