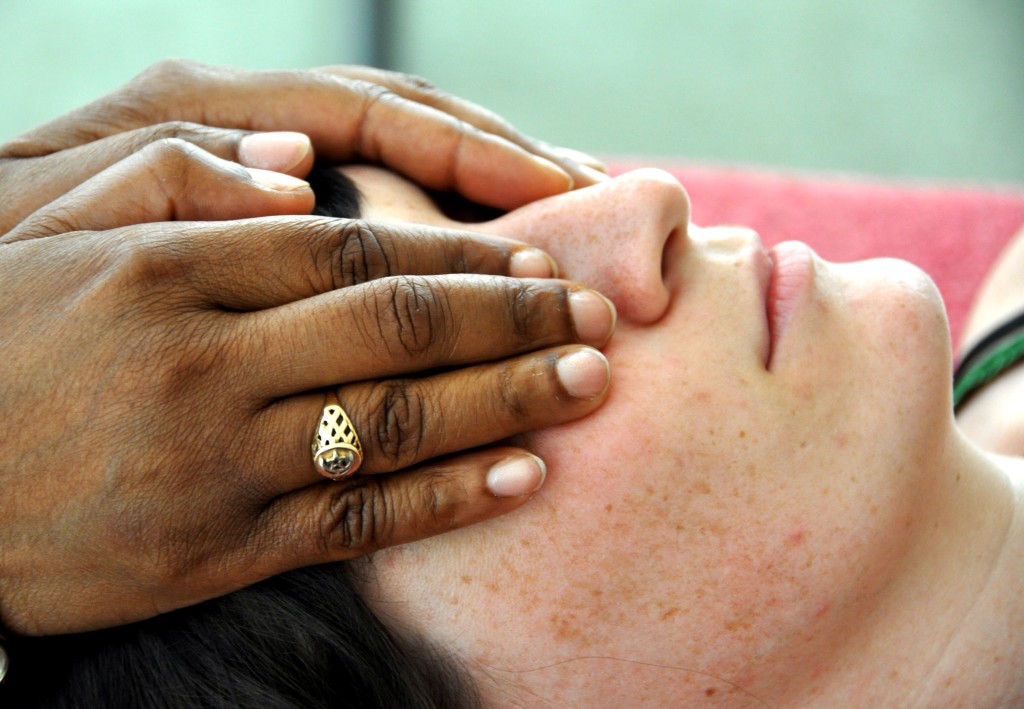 I'm asked a lot of Reiki questions. The questions vary, but most people asking for help fall into two broad categories:
They are new to Reiki and need basic information.
They already practice Reiki, and love their practice, but are frustrated trying to talk about it without engendering the rolling-of-the-eyes.
If you are in the second category, let's change that frustration to success!
Reiki communication and Reiki practice
First, please ease up on yourself.
No matter how long you've been practicing Reiki, even if you are a Reiki professional, there's a very good reason you have trouble talking about it.
Practicing Reiki and talking about it are two very different skills.
But with a little coaching, Reiki communication can become just as easy as Reiki practice, which as you know, is very easy.
For more than 20 years, I've been speaking to people who didn't think they were interested in Reiki practice, skeptical people like doctors, people who aren't open to persuasion. I had lots of opportunities to see what works, and what doesn't.
Here are a few tips to help you tweak your Reiki talk so people want to hear what you have to say, and move closer to having their own Reiki experience.
Use these tips and you'll see immediate improvement in the response when you talk about Reiki.
Step #1: Prepare for success
Doing anything well involves preparation. Take the time to set the stage for successful communication.
Before people hear your words, they see you. What does your presence communicate?
Do you exude the benefits of the practice, or do you just talk about them?
Being an example of Reiki practice creates rapport before you even open your mouth, so the best way to prepare yourself to speak about Reiki practice is to actually practice Reiki on yourself.
Reiki is a practice, which means most of our understanding comes through our personal practice experience. Contemplate the difference your Reiki practice has made — and continues to make — in your life.
If you are not practicing every day — and I mean every day — try daily self practice for a week and notice improvements in how you feel, and how you function.
Many of those improvements — sleeping better or feeling less anxious, for example — are benefits others are seeking. Briefly sharing your personal experience will pique their interest.
Step #2: Take the time to listen and connect
When people ask about Reiki practice, give them your full attention. Be present. Of course that's a lot easier to do if you practice daily Reiki self treatment. If I'm repeating myself, it's because daily self practice is that important.
Your daily practice keeps that tranquil Reiki state accessible so you can drop into it repeatedly during your day, and especially whenever asked about Reiki practice.
Show what your Reiki practice has given you, and people are more likely to listen to your words. Authenticity speaks volumes.
Step #3: Choose words that paint a picture
When people, "What is Reiki?" they don't want a definition.
They want, they need, a concrete image. Give details of Reiki practice, things like fully clothed, light touch or just off the body, lying down or seated comfortably.
Paint a picture they can settle their minds into. If you are speaking in person, place your hand lightly on yourself to illustrate Reiki touch.
Be mindful that someone asking about Reiki practice may have no context for what you are going to say, and if they have heard anything, it's likely been vague and possibly misleading. This is your chance to make it real, to help them feel clear enough and safe enough to want their own Reiki experience.
And isn't that why we talk about Reiki practice, so others want to experience it?
More help for you
People everywhere are interested in Reiki practice. If you're not connecting with them, I can help. Look at the articles in the Communicating Reiki category, or consider the 4-Step Balance System for Communicating Reiki to Everyone recorded training.
Sign up for my email list so I can keep sharing credible information with you about Reiki practice.