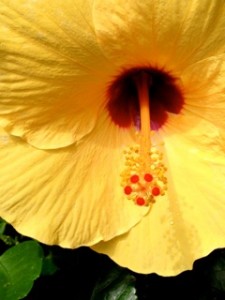 "Ask, ask, ask."
The word reverberated in my mind like a mantra as I walked briskly on a crisp New York City morning.
"Ask, ask, ask."
As insistent as dandelions in a lawn, the word invaded my awareness — but why? I dropped inside to listen. What was this "Ask" about?
Conversations from the past week came to mind:
Ask. A seasoned Reiki professional felt ready to become a Reiki master, but was sure his preferred path was not available to him and didn't Ask; he settled elsewhere. Now it's done, and he's dissatisfied.
Ask. A young woman in pain needed treatment but was convinced no practitioner had an appointment she could make. "Don't be so sure," I suggested. "Ask." "No, it's impossible," she insisted.
"Ask. Ask. Ask." Hawayo Takata* lay on a gurney awaiting surgery. "Ask. There is another way. Ask."
Questioning assumptions, finding possibilities
Mrs. Takata asked. And aren't we glad she did?
Aren't we so grateful Mrs. Takata didn't decide she already knew it was impossible, that she had already been to so many doctors in Hawaii and Japan, that here she was already on the gurney, too late to change course, no sense embarrassing herself…
Aren't we so grateful that instead of settling for an assumption, Mrs. Takata bothered to inquire what might be possible, to Ask?
Mrs. Takata wasn't big on questions in class, where the priority was to listen and learn to practice, and learn to rely on practice.
But when it was time for information, she wasn't shy to Ask.
Need understanding? Practice.
Need information? Ask.
What assumption might you question today?
When did asking for information get you past an imagined dead end?
______________
Let's make a connection! Join my email list.
Related Reading:
Earn Your Reiki Training
Reiki and Money
*Hawayo Takata and her Reiki master Chujiro Hayashi brought Reiki practice from Japan to Hawaii in the late 1930s.