Reiki master Marta Getty had been practicing Reiki less than six months when Hawayo Takata* arrived in her hometown of Eugene, Oregon in 1980.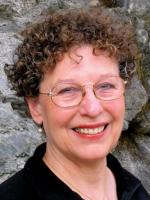 Marta remembers the petite 79-year-old as a "remarkable woman, clear and very strong." Marta says, "In any space, she really filled it, so you could feel her no matter what she was doing. She was a very powerful speaker in a very gentle and soft way."
Marta arranged a talk for Mrs. Takata at a local bookstore the evening before a Reiki class was to begin. After the talk, a visibly moved attendee approached Marta with a plea for a fee reduction or payment plan. She wanted so much to practice Reiki but did not have the cash.
Marta dutifully carried the request to Mrs. Takata, but was taken aback by her response. Mrs. Takata said the lady should save her money, so that when she is ready, she will be able to pay the fee, and she will feel better about taking the class.
The woman left on the verge of tears. Marta and her bleeding-heart newbieness were nonplussed.
So nonplussed that she overcame her awe of Mrs. Takata long enough to ask Why, since the woman obviously really wanted to take the class, Mrs. Takata wouldn't make a concession?
Marta recalls Takata saying, "When she earns the money for this class, and she's ready to do the class, she will experience it in a completely different way. If I gave it to her I would be making a beggar out of her."
Marta admits Takata's point was lost to her at that moment. Mrs. Takata surprised her further by saying, "Don't worry, I think she will be in this class anyway."
"You do?" Marta asked.
"Yes," Mrs. Takata said, "I have a feeling she will be in this class." Marta was certain there was no chance of that happening.
But the next evening, as the new students were gathering, the woman arrived, cash in hand.
Are you as intrigued as I was?
Revisiting her experience, Marta realizes her sense of awe kept her from getting to know Mrs. Takata "as a human being and as a person."
Marta wishes now that she had known enough then to "ask different questions and to be with her in a different way." But how could she, when she'd only been practicing Reiki for six months?
Marta's memories of Takata are priceless nonetheless, meaningful not only to those of us who stay very close to Takata's teachings and practice style, but also to the diverse Reiki community — and perhaps especially to practitioners who don't have a continuing relationship with their Reiki master.
I treasure the stories of Mrs. Takata that are told by Reiki masters who deeply honor her. Their memories take on life in my imagination, and I contemplate them again and again to discover more Reiki pearls.
It's tempting to take stories of great teachers and turn them into rules, but doing this stunts your growth rather than nurturing it.
Instead, give yourself the time to let these stories settle into your heart. It's not that Mrs. Takata never discussed a fee. But she sure didn't this time.
Click here to listen to Marta share this and a couple of other stories in the first 15 minutes of her recent interview with Phyllis Lei Furumoto, Takata's granddaughter.
If you enjoy Marta's stories, you will surely enjoy Helen Haberly's book Reiki: Hawayo Takata's Story. Although we now understand that the story of Reiki given was not factual, the second part of the book is a series of stories from Mrs. Takata's Reiki treatments, as told by one of her students. Click here for more information.
*Mrs. Takata brought Reiki practice from Japan to the U.S. with her Reiki master, Chujiro Hayashi.
__________________
Stay in touch. Join the email list!
Related Reading:
Reiki and Money
Waiting for Second Degree