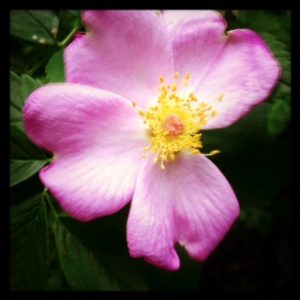 After decades teaching Reiki practice, I thought I'd heard every variation of every concern faced by new Reiki students.
That delusion faded recently as my inbox handed me "please help" emails from several new Reiki students.
All those students seemed sane. They wrote coherent, reasonable emails.
They were each trained by different Reiki teachers, some of whom I know to be excellent, experienced masters who teach what I lovingly refer to as Slow Reiki (meaning their classes run ten hours or so over at least two days and include lots of practice time).
Reiki practice and anxiety
The new Reiki students wrote because they felt anxious during their Reiki self-practice.
They felt anxious at other times as well — that's what led them to practice Reiki. They were unpleasantly surprised to feel anxious during Reiki practice, and feared that practice was increasing their anxiety.
Since relief of anxiety is one of the two benefits most documented in the (very little) Reiki research we have, I was intrigued by the students' experience.
As is my way, I asked questions. Lots of questions. And what we discovered together is that the students were bringing to their Reiki practice the same perfectionism and fears (of failure, of not being good enough, etc.) they brought to the rest of their lives.
The stillness of Reiki practice opened their awareness of what they were doing that worsened the anxiety, and gave them an opportunity to be present with their experience of anxiety instead of spiraling into panic.
Practicing Reiki with anxiety
If you experience anxiety when you practice Reiki self-treatment, please go easy on yourself.
Try gently noticing your breath for a few minutes before you start practice, and continue while you practice. If you need help, listen to the Observing the Natural Breath track of my Meditate cd.
Try practicing at night when you go to sleep, perhaps listening to the Quiet Repose Flute Meditation.
Don't worry if you fall asleep during practice. Reiki practice is balancing, and if you practice consistently, you will feel stronger and steadier slowly, over time.
Reiki practice perfect
Reiki self-practice doesn't have to be perfect. It just has to be done.
There is no perfect practice. There is only the practice you do, or the practice you don't do.
Please share how Reiki has helped you or your students and clients address anxiety.
________________
Join my email list here to receive credible Reiki information and perspective.