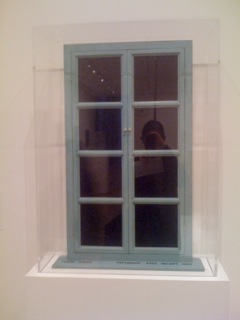 A longtime practitioner lingered after class to offer a smile and a hug.
"You always make me think," she said.
Some practitioners like that. Some don't.
Questioning everything
Stimulating people to think, challenging them to question everything, as Einstein famously advised, is part of a teacher's job.
If we don't question everything, how will we separate truth from assumptions, both our own, and the ones we've been taught?
If we don't question everything, how will we mine the jewels of spiritual practice, such as:
Greater clarity
More confidence
Clearer boundaries
Steadiness amidst change
Unwavering love.
Don't believe everything you think
Why be content to believe everything you think, or everything you've been taught? Why not let hunger fuel your practice, and dare to reach inside for more?
Spiritual practice — whether it's Reiki, meditation, yoga, tai chi, prayer (or fill in your favorite) — cannot be explained by the mind; that's why it's spiritual.
We can, however, engage our minds skillfully to examine our practice, our experiences, our conclusions, and our communication. Self-inquiry refines our understanding. It helps clear the reflections that obscure truth, and extends practice beyond our practice sessions into the rest of our lives.
Spiritual practice: no belief required
Spiritual practice doesn't require belief. We can experience, contemplate our experiences, and witness the unfolding of understanding.
Practice. Observe. Contemplate. Repeat.
If you want truth, go deep, and don't stop.
When we train ourselves to look for the deepest truth, we see the surface differently. We see it with love.
What assumptions have you questioned, and where did that take you? Please click here to share.
 __________________
 If you signup here, I promise to stay in touch!