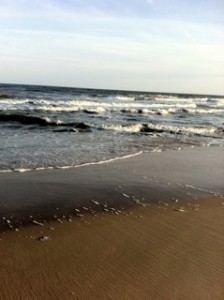 Is Reiki practice enough? Yes, and no.
Reiki practice is enough in that it is holistic and complete, engaging the receiver in self-healing at every level. Since Reiki treatment is balancing and gentle, and allows the receiver's system to respond as it is able, Reiki practice on its own is inherently safe.
Adding healing modalities to make a Reiki treatment stronger doesn't make sense, because the receiver's system is already doing all that it can. Practicing Reiki only in any given healing session enables the system to find its center and heal at its own pace, strengthening itself organically from within.
Why gild the lily?
Intervention and safety
Adding healing modalities shifts the session from being a Reiki practice session, which is balanced and balancing, to being an intervention, which imposes an intention and thus never carries the inherent safety of Reiki practice.
Adding interventions to a Reiki treatment risks overwhelming the receiver by giving it too much outer stimulation to respond to, and doing so just as the system is drawing naturally towards its core (and we know how good that feels). And some interventions completely override the body's wisdom, forcing it in a different direction.
When we gild the lily, we risk wrenching control from the client, and we become busier and busier, farther away from the profound stillness and silence that Reiki practice offers both receiver and practitioner.
When modalities are added, we lose one of Reiki's most valuable aspects, its simplicity.
Multiple avenues of care
Reiki practice is enough on its own, and we still clearly need more avenues of care than our regular Reiki treatments.
We might, for example, reach for hydrosols or essential oils, take nutritive herbs, or detox in therapeutic salt baths. There are times — a frozen shoulder perhaps — when targeted treatments such as acupuncture or shiatsu will give faster specific results. Our bodies need to move, whether through walking, sports, yoga or dancing around the house. And bodies benefit from skillful manipulative care, the subtlety of cranial-sacral osteopathy and ortho bionomy, massage therapy, or more invasive deep fascia-freeing bodywork.
No single modality addresses all of our needs. We clearly need more than Reiki practice, just not at the same time.
Since Reiki practice promotes overall balance, it's a good start, and a strong foundation.
And at times when invasive care, such as surgery, is needed, Reiki treatment helps the body cooperate, and then heal faster from the trauma.
We are fortunate to live in a time when we have many choices for our self-care and our health care. Reiki practice will not be the only care we ever need, but that is a practical matter, not a matter of lack.
______________________
Are you part of our Reiki, Medicine and Self-Care community on Facebook? Join our daily conversations about Reiki practice and communication to broaden your perspective, deepen your understanding, and strengthen your communication skills.
Sign up for emailing list. Join here.