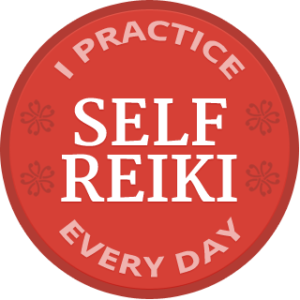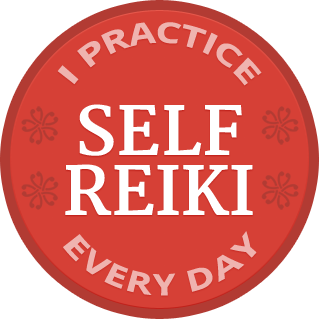 The French — and all of us who delight in French culinary sensibility — were shocked when it was made known how much pre-made food has found its way into restaurants and food shoppes in France.
The French responded with panache. Businesses that sell exclusively homemade food began proudly displaying a sign saying: Fait Maison (made in house). And now there is a sleek logo to match.
Reiki practice at home
I had a somewhat similar motivation in creating the I Practice Self Reiki Every Day badge of honor.
I want people to know that Reiki isn't only a treatment to receive from a professional, but also a practice that is easy to learn for self care: Reiki Fait Maison, so to speak.
Most people who have heard of Reiki practice don't know it starts at home — fait maison — with self practice.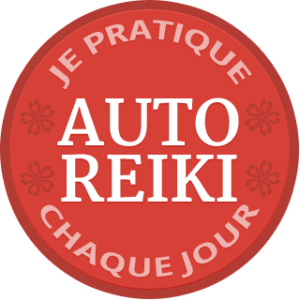 If you would like to promote the awareness of Reiki practice for self care, please display the badge of honor proudly on your website or your Facebook page, in your email signature — wherever you like. It's yours to share, no strings attached.
Self practice is an act of honor
It's a badge of honor because when we practice self Reiki, we honor ourselves and our world by taking care of the one who is our primary responsibility — the person sitting in our chair!
And it's a badge of honor because it's up to you to honor your word and be consistent in your self practice, for everyone's sake.
The I Practice Self Reiki Every Day badge of honor is available here in 27 languages, and soon we will add Basque and Bosnian. And your language, too — just email me the translation.
Hands on!
________________
Did you miss the free webinar: Want to Feel Better? Reiki Will Help!
Both the recording AND the backup failed, so I've scheduled an encore webinar. Be with us live Thursday, September 4 at 1 PM Eastern US (NYC) time to ask questions and receive special offers. Everyone who registers receives the recording link within a few days. Register here now!
And please share the invitation to this free informational webinar generously with people new to Reiki practice, or those already practicing.