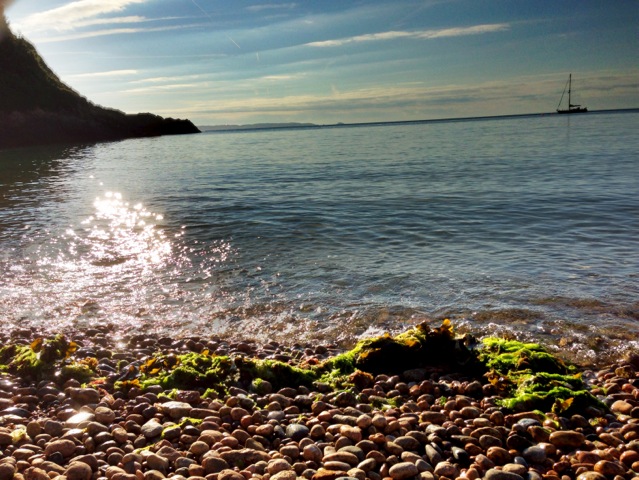 We had a tech fiasco yesterday.
My cherished Mac crashed 20 minutes before I was to give a webinar for Maryland University of Integrative Health (MUIH).
I got Mac up and running just in time, but then couldn't hear anyone, wasn't getting responses to questions, and had no way of knowing if people could hear me. AARGH!
I value people's time and truly HATE to disappoint, so I sat at my computer talking to the screen and talking on my cell to the MUIH staff until we finally went live, 30 minutes late.
Despite continuing problems, I was able to share the core content and address questions.
Steady practice makes you steady
Afterwards, my colleague remarked how clear, calm and professional I was, in spite of all the drama.
Her comment made me smile. After all, that's my job. I'm professionally calm.
That's the difference spiritual practice makes. I wasn't practicing Reiki at the time, but consistent daily practice keeps us steady when the unexpected happens.
Spiritual practice teaches us to stay calm and focused not by holding on and getting tight, but by letting go.
Let go of the distractions and the tension and what's left is feeling good in the present moment.
Feeling better fast with Reiki practice
For decades, I've been asking people, "Would you like to feel better?" It's been the headline on my website and the contemplation I offer people around the world.
Feeling better, feeling good — no matter what's happening or not happening – that's the point. That's our measure.
For 40 years, my job has been helping people feel better, initially as a professional healer and meditation teacher, adding Reiki practice nearly 28 years ago.
Let me save you time
In half a century exploring spiritual practice, I can honestly say Reiki is the fastest way I've found to start feeling better.
Reiki practice might not be all you need, but once you feel better, you can more easily see and do whatever else you need (which is never nearly as much as you feared).
I'd like to explain to you how Reiki practice helps you take your happiness and health literally into your own hands.
Don't be a Reiki fool
There are many fine Reiki professionals, but the public doesn't know how to identify them. Reiki certificates don't tell you anything becaude there are no standards for Reiki practice or training.
You need to be an informed consumer. Reiki Classes: What's Right for You outlines the questions you need to ask to make a good choice for yourself.
Want to Feel Better? Reiki can Help! Many people say learning to practice self Reiki was one of the best decisions of their lives.
If you are in the New York City area, check out my in-person Reiki classes. Not able to get here or find a qualified teacher near you? Learn Reiki Self Care with me in a live, interactive, small group teleconference format.
Please sign up for ReikiUpdate to receive credible information about Reiki practice from a seasoned international Reiki teacher.