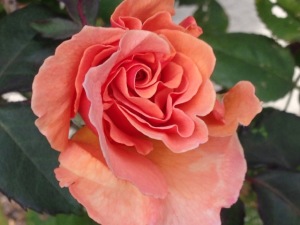 The question Why take a Reiki class? might seem self-evident. We take a Reiki class to learn Reiki.
But what is Reiki?
Reiki is a practice, a spiritual healing practice, something like meditation but oh-so-much easier (I say that as a lover of meditation who started meditating 50 years ago).
You take a Reiki class to learn to practice Reiki.
Good Reiki classes include actual practice time, both in class with the other students and at home on your own. That's how you develop the confidence that you can practice, and that you are practicing correctly.
It's not that First degree Reiki practice is hard to learn. It's actually so easy to learn that many new students keep looking for what they're missing or what they're doing wrong. They have a hard time appreciating how simple it is until they experience how effective this simple practice is.
A First degree Reiki class that includes several sessions of practice gets beginners past that initial uncertainty.
Start at the beginning
Be content to start at the beginning and hang out there for a while. Learn to practice First degree hands-on Reiki, on its own, for yourself. Then continue practicing. Every day. Don't stop.
Once you have taken a class and learned to practice First degree Reiki, you develop as a Reiki practitioner primarily through consistent, daily hands-on self practice.
You don't develop by learning new techniques, especially if you do so prematurely. There is a difference between doing something five times and doing it for five year.
Having a Reiki community with which to share practice and receiving continued mentoring from a qualified teacher are wonderful supports when they are available, but the most important development is through daily personal practice.
Without daily self practice, one cannot come to a profound understanding of the practice, or of healing.
There's no shortcut.
Why you don't need more Reiki classes
Especially if you're a home practitioner not preparing to be a Reiki professional, you don't need to take any more Reiki classes after your First degree class. You might want to take another First degree class after you've been practicing a while, if you want. It can help deepen your understanding, but it's not necessary.
You don't develop as a Reiki practitioner by taking classes; you develop by practicing.
The reason to take a Second degree Reiki class is only to learn Second degree Reiki practice. Learning to practice Second degree doesn't make you a better Reiki practitioner. If you don't actually practice the Second degree techniques, taking a class might be a waste of your time and money.
Taking Reiki master training of any kind — no matter how long or in-depth — before you have developed as a Reiki practitioner the old-fashioned way — through actual practice — does not make you a better, more advanced Reiki practitioner. It merely gives you techniques which you might not yet be equipped to use well.
Your Reiki practice foundation
What happens when people learn techniques before they have a foundation of experience and wisdom to support those skills? Now that's a question worth contemplating.
When it comes to Reiki practice, we really don't need more knowledge. What human beings really need, and what consistent Reiki self practice can help us develop, is wisdom. Wisdom takes time.
Practice. Observe. Contemplate. Repeat.
___________________
Want to be part of an inclusive, thoughtful Reiki community? Please sign up for the email list.