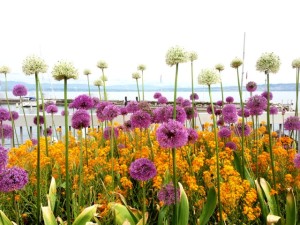 We need two types of discipline for Reiki practice.
Discipline to start
It takes a little discipline to start our Reiki practice. A little. Just enough to get hands to body.
Not so hard.
Discipline to continue
A little more discipline keeps us comfortably still, hands on body, while the response to our practice arises from our inner depths, opening a sense of ease and timelessness.
The benefits — and pleasure — of daily Reiki self practice are felt early on, and motivate us to keep practicing. Discipline quickly becomes habit.
Still, some days we just don't feel like practicing, or we flirt with the delusion of not having time.
If we're smart, we go back to our discipline, moving hands to body while we entertain those (stupid) thoughts. Discipline creates a bridge that keeps our practice alive while we remember how much we benefit from our practice — and how much we enjoy it.
Not that discipline
If you chafe at the word discipline, please consider we're not talking about that discipline.
Discipline is sometimes confused with rigidity, or with punishment, as in disciplining rambunctious children. The discipline of Reiki practice is different — proactively creating our future, not reacting to the past.
The discipline of daily self practice lifts us out of the cycle of reward and punishment. It creates the opportunity to settle into our timeless core and remember who we truly are, every day.
That remembrance helps us avoid the punishments that arise all too quickly — from life, from others, from ourselves — when we don't follow the discipline of daily practice.
Did you overcome some resistance to discipline in your practice? If so, please go to the comments section below to share how you did that, so that people who are still working it out will be inspired and supported to stick with it.
 _______________
Would you like email support for your home or professional Reiki practice? Please sign up here and it's on its way to you!
The Mainstreaming Reiki audio recordings deepen your practice and strengthen your communication skills — so valuable for Reiki professionals, and helpful for home practitioners as well. Learn more here.