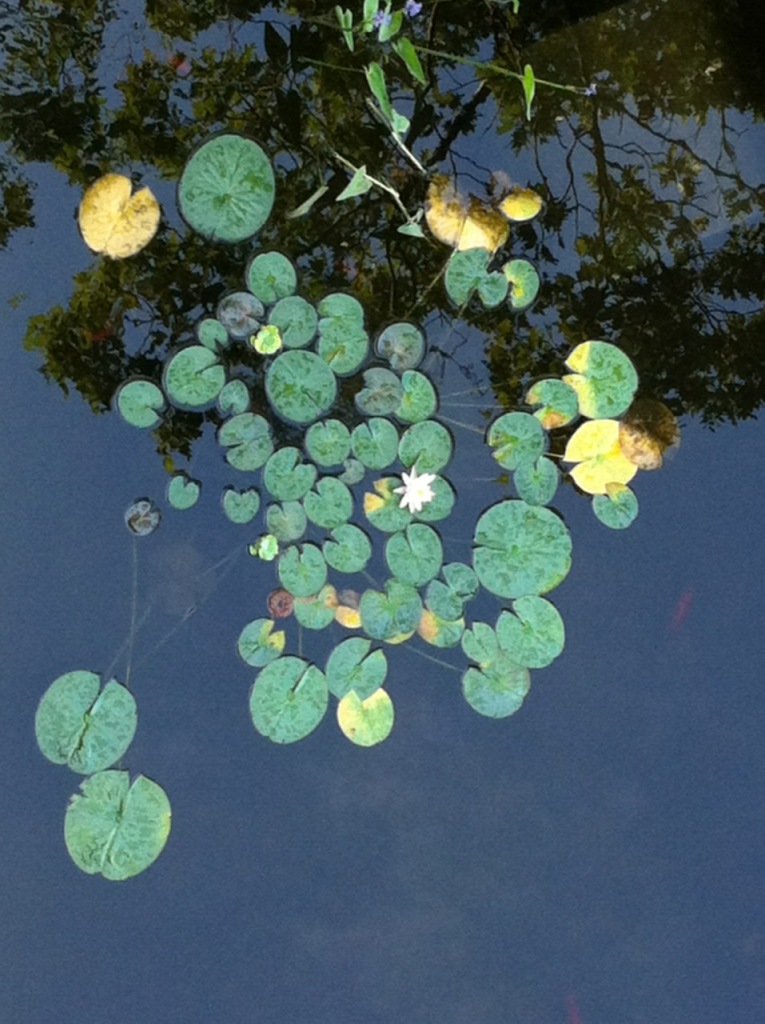 At breakfast one monsoon morning, an Indian friend noticed I was congested and asked what I'd eaten the night before.
"A bowl of curd (buffalo milk yoghurt)," I said. "Why?"
"Of course you're congested," he said, "You ate cooling food in the cool season going into the coolest part of the day. How did you think you'd feel this morning?"
Clearly, I hadn't thought about it. At least not like that.
Although I was already mindful of eating well — or so I thought —  this was an entirely different perspective. It was so simple, sensible and practical. Basic Ayurveda.
Reiki practitioners have special needs
Daily Reiki self treatment helps us feel more balanced, focused, less anxious. It helps us sleep more deeply and digest our meals better.  And we need more.
Reiki practitioners might actually need more support than most people. Does that surprise you?
Many of us come to the practice because our sensitive constitutions are more prone to imbalances than most people, imbalances that conventional medicine can't treat.
Our systems need a special kind of care and nourishment to keep them strong, so we don't get spacey or scattered; so we can stay steady and calm, and not be so affected by the people around us.
Those of us who practice Reiki professionally have even more demands on our sensitive systems. We need even more support.
A leading teacher of Ayurveda, Jai Dev Singh, says, "The human being is naturally designed to be happy. The human being is designed to be healthy. But we have to make sure that we are doing our role; it's a co-creative role. In order for that happiness to emerge, we have to make sure we are maintaining the conditions."
Don't blame Reiki
I want to be clear — we don't need more support because Reiki practice is damaging in any way. It's not.
Reiki practice is safe because it's non-invasive and balancing. But Reiki practitioners don't always stay within our scope of practice, and no one thing meets any organism's every need. Nor do we want to stop at meeting our needs; what we want is to build deep reservoirs of strength in our systems.
Ayurveda can support you
That's where Ayurveda can help. And although Ayurveda is a vast body of knowledge, the good news is there are a few easy Ayurvedic tips that can make a big difference, especially for Reiki practitioners, or anyone else who is sensitive.
I asked Jai Dev Singh to speak with me about some things of particular relevance to Reiki practitioners, things such as that heat we often experience during Reiki practice.
In our conversation, recorded for your convenience, Jai Dev gives simple tips for "creating a lifestyle that generates vitality." He helps you understand how you can be sensitive and strong, centered in the heart.
Jai Dev talks about botanicals and foods that deeply nourish our systems. And why you might want to forgo alcohol and recreational drugs at the time of initiation.
These days, when everyone seems to be on some sort of a cleanse, you'll be interested in Jai Dev's perspective on purification and strengthening.
The recording is our gift to you. Please share it generously with your Reiki friends and students (and other healers and caregivers) so we can build a happy, healthy community. (Please note the recording starts after ten seconds.)
Notes on suggested botanicals
In our conversation, Jai Dev said, "The body is important, but even more important is the mind." You might already know that. But do you know there are botanicals that nourish and protect the mind? Jai Dev mentions a few Ayurvedic products you might want to try.
When purchasing botanicals, it's so important to have trusted sources, companies that respect the plants and treat their products — and the humans that grow them — with loving respect.
My most trusted sources for Ayurvedic products are Banyan Botanicals and Organic India.
Ashwagandha is an adaptogen that Jai Dev suggests to "build deeper reservoirs of vitality." Sensitive people often feel benefits faster, so your sleep might improve within a few weeks, but it's generally advisable to continue taking ashwagandha for four to six months to strengthen your system. In the recording, Jai Dev gives tips on how to take ashwagandha appropriately for your individual constitution.
Brahmi is another botanical that is good for the nervous system and the mind. While ashwagandha is mildly warming, brahmi is cooling. Jai Dev said, "Brahmi and ashwagandha are revered because they are sattvic and have a clarifying affect on the channels of the body and the mind."
Don't know if you need warming or cooling? An easy way to take both herbs is in the balanced formula Mental Clarity, a soft tablet I've seen bring more benefit to more of my clients than any other single product.
Adequate good fat is necessary for health overall, but particularly the nervous system, and ghee has been prized by Ayurveda for thousands of years.
Chywan Prash is a traditional tonic, a sweet jam that you can drink as tea, spread on bread, or take by the finger full — I mean spoonful!
If you found this content useful and you would like more articles like this, please leave a comment letting me know. I want to help you be happy and healthy.
 _________________________
 Like what you found here? Want more? Happy to oblige! Please sign up for my email list.