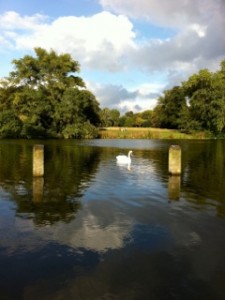 My incomparable qigong master knows I have little time for Yet-Another-Spiritual-Practice.
Even though I practice in bed, Reiki healing still takes time. Then I sit for meditation. And usually visit my yoga mat before or after.
So I don't come to tai chi class as he encourages me to. But he sees that I cannot stay away.
A spiritual practice I can do
Recently he gave me a practice I actually have time to do:
Breathe with my skin.
Smile with my heart.
He told me to practice while I walk down the street and when I go to sleep.
And now I do.
Not a qigong master
I have no expectations that I will master qigong, but I can breathe with my skin and smile with my heart, be warmed by his benevolence, and enjoy the sweetness of humble practice.
If you are not practicing Reiki, meditation, yoga, tai chi, qigong, whatever because your practice is too involved and cumbersome, how can you lighten up and find a form for your chosen practice that supports you instead of weighing you down? Please scroll down to share your practice solutions in the comment section below.
If you are a teacher, how do you engage a student who struggles with practice for whatever reason, but still shows up? Please share your success stories in the comments.
Of course, if your practice is short, you may not see results so quickly, but if it's the practice you will actually do, and keep doing, what does it matter?
_____________
Let's stay in touch! Please signup for my email list.