If being an Instant Reiki Master is your goal, a quick search shows cyber space is liberally sprinkled with ads proclaiming:
"You Too Can Become a Powerful Reiki Master in 48 Hours"
"Becoming A Powerful Reiki Master Has Never Been So Quick, Easy Or Complete."
But how complete can "quick and easy" be? Isn't Instant Reiki Master an oxymoron?
Doesn't mastery — of anything — by definition, take time?
Actualizing Reiki healing
You might think Reiki practice can be easily mastered — that it's possible to become an instant Reiki master — because Reiki technique is comparatively simple. There are two weaknesses in that reasoning.
The first weakness in the Instant Reiki Master rationale is that the skill of Reiki practice is largely the skill of not doing, and acquiring the skill to do less takes time, maybe even more time than learning a complicated technique, because you're releasing the tendency to do and fix.
Secondly, is it possible to master even the simplest technique without actually practicing it? Yes, Reiki practice is empowered by initiations, but you still have to actually practice Reiki to improve your skill and avoid getting in the way or creating unnecessary complications.
Does becoming an Instant Reiki Master create healing?
Becoming an Instant Reiki Master doesn't allow for practice, and since practice is how we get the benefits, becoming an Instant Reiki Master means you don't get the benefits. You can't create healing without practice. It's like having the key but not bothering to put it in the lock and turn it.
Regular Reiki self-practice over (a long) time actualizes the potential of the initiations, so we ourselves are healed by our practice (what could be more powerful than that?).
Healed of what, you might ask?
Healed of whatever needs healing. The details vary from person to person, and according to the situation. Some physiologic healing responses to Reiki practice can be measured, such as heart rate variability (read about our Yale study).  Others are more subtle, yet also transformative, such as the healing of undigested emotions and wrong understanding.
Our Reiki practice changes our understanding gradually and organically. Through our own process of healing, we (slowly) come to realize that mastery is not of the practice, but rather, of ourselves.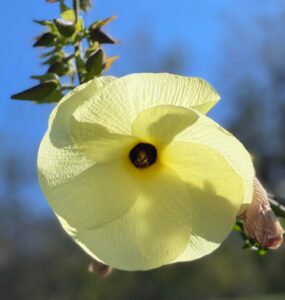 This profound healing, this realization, cannot happen instantly — or in 48 hours — but only through patient, consistent self-practice.
Spiritual healing and realization are like the natural blossoming of a flower. You cannot rush or force it.
Reiki master student
Becoming a Reiki master is becoming a student, a masterful student of your own ongoing practice, a poised walker of the path, with your Reiki practice as your constant, supportive companion and guide (Today only…).
Continuing self practice unfolds the path before you, sometimes not revealing the next step until your foot is about to hit the ground. It takes time to develop trust in that process. It takes time to develop steadiness.
Isn't steadiness, especially in the face of adversity, a sign of true mastery? Being an Instant Reiki Master doesn't bring that kind of steadiness.
Instant Reiki Master myth
Of course we all like fast results. And when offering Reiki treatment, especially in an emergency, sometimes we get them.
But rapid improvement in an extreme situation is the result of restoring balance to a system in distress; it is not the same as becoming an instant Reiki master. And rapid improvement can come with First Degree Reiki practice. You don't need to be a Reiki master to get good results. You just need to learn to practice Reiki and then actually practice on yourself. Every day. Why?
Because it takes time to build stability in day-to-day life, and day-to-day life is where we spend most of our time.
Let's be mindful of the tendency to crave instant success and other mirages, and be willing instead to forego being an Instant Reiki Master, choosing instead to become the overnight success that was years in the making.
Because even if it were true that You Can Become an Instant Reiki Master, why would you want to be an instant Reiki master? Why not simply learn First Degree Reiki and then practice on yourself regularly, over time, to unlock the treasures that lie within you?
_____________________
What are some of the benefits you've received from your Reiki practice that have taken time to show up? Please share in a comment below.
Ud Puede convertirse en un Maestro de Reiki al instante, a Spanish translation of an earlier version of the Instant Reiki Master post, is available with other Spanish translations at ReikiCentral en Espanol.
Let's stay connected! Please sign up for my email list.