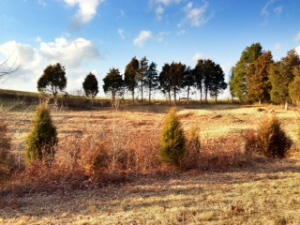 What do some Vipassana teachers and U.S. Catholic bishops have in common? They both oppose Reiki practice.
This recent email is typical of ones I've received over the past decade:
I recently participated in a 10-day Vipassana meditation retreat. I was told not to do any other practice during my time there. I was told specifically not to practice Reiki after the course, because Reiki and Vipassana could have adverse effects.
Unfortunately I was not given any further information. I would like to continue my Reiki practice, but have found limited information in my research to make a good decision on whether or not it would be safe for me to resume my practice. Are you able to shed any light on this or share any other information that would help me decide what to do?
DISCLOSURE: Although I have decades of experience with Vipassana practice, it is not my core practice. I have no contact with the Vipassana teachers who oppose Reiki healing and I do not presume to speak for them. Since I have been asked so often to help Reiki students address this situation, I share my perspective for whatever value the reader might find.
Reiki confusion
The Vipassana Reiki proscription is likely another Reiki credibility problem that comes from having many diverse practices lumped under the name Reiki.
Who knows what experience or information led to this anti-Reiki stance from Vipassana teachers? They may have met ungrounded Reiki practitioners whose comments sounded like magical thinking and confused other retreatants; or whose Reiki practices were derivatives, mixed with magic, shamanism, channeling, or other New Age embellishments focused on phenomena; who spoke of "Reiki energy" or connecting with something outside yourself.
The purpose of Vipassana and all spiritual practice is simply to be present in your own self — which of course is not so simply accomplished, which takes consistent, disciplined practice over time. Any practice that reaches outside rather than dropping inside would appear to oppose this process, to weaken rather than strengthen your ability to be present.
Reiki and Vipassana are spiritual practices
Although Reiki practitioners often speak of connecting to "Reiki energy," Reiki is actually a spiritual practice, like Vipassana, that helps us be present. (Whatever happens on an subtle bio-energetic level is an individual's response to the practice.)
Reiki practices that stay close to the Usui/Hayashi/Takata lineages are simple and straightforward, rather like Vipassana.
You may have been told you learned Usui Reiki, but the term "Usui Reiki" doesn't guarantee anything. The practice you were taught may have been substantially altered from the practices taught by Usui. For example, somewhere along the line, a teacher may have tacked on additional channeled "attunements," yet continued using the term "Usui Reiki." Your teacher may not be aware of such changes, or might not think them important.
One Reiki master's perspective
It is a serious matter when a teacher proscribes other practices. If I were in this situation — which I have never been — I would be suspicious, especially if ultimatums rather than guidelines are given, and given without explanation.
But I would also look deeply into my experience of Reiki practice.
Drawing from my own experience and understanding of the two practices, I see no conflict in practicing both Vipassana and Reiki. In my First degree classes, I lead a Vipassana style meditation as a way of developing students' capacity to passively observe their Reiki practice without involving intention or will. I also encourage students to continue to meditate, separate from their Reiki practice. (Students generally find practicing Reiki first prepares them to then sit for meditation.)
It's your call to make
Being told by a teacher that you must choose between Reiki and Vipassana is an intense spiritual challenge. As with all spiritual challenges, each student faced with this situation has to come to his or her own resolution. Each spiritual challenge is unique to the individual at the moment of choice.
I encourage you to look deeply into the truth of your own Reiki practice and experience. Has your Reiki practice made you more present and aware, or more agitated and scattered?
I also encourage you to examine the language you use to discuss Reiki practice. Your language affects your own understanding, and what others think Reiki practice is.
Isn't it interesting that Reiki practice is shunned by the U.S. Catholic bishops and some Buddhists. What can we as a community learn from this? I welcome all respectful, thoughtful comments. Rudeness, ranting and personal attacks will not be posted.
___________________