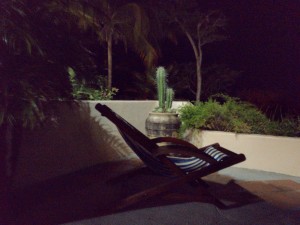 One of my earliest students called me every few days in the weeks after her First degree class to ask, "Is it ok that I feel so special?"
She felt so good about herself for no apparent reason, and she needed reassurance.
"Are you sure it's ok?" she asked repeatedly. "Yes," I said, "Yes, it's ok to feel good about yourself. You're safe."
Her middle class New York City artiste lifestyle was abundant by most standards, and she was blessed with a loving, patient husband and two truly adorable children, but her childhood had been marked by upheaval.
Her father's gambling had moved the family to fancy addresses, where they lived until the moving trucks came to cover his debts. The repercussions of being repeatedly unsettled reverberated through her, making her suspicious of the good fortune she had, fearful it was about to crumble, and certain some flaw in her was the reason.
Regardless our background, the need to experience our specialness — to feel loved and safe — is human. Like all human needs, it needs to be addressed.
Without experiencing the sweet fullness of our specialness, we roam amidst the wonders that surround us, preoccupied and unsatisfied. No one and nothing is good enough, starting with ourselves.
Dissatisfied and isolated
When we don't connect with our specialness, we assert our unacknowledged need in various ways, all of which undermine happiness. Our frustrated desire to be recognized (by ourselves) leads to behaviors that isolate us from others.
We might subtly (or not so subtly) dismiss others' perspectives, demand our loved ones' attention without regard to what they are doing, or assert our superiority through relentless criticism. We may be imprisoned by a sense of entitlement that robs us of gratitude and keeps us from applying steady effort to reach our goals.
Reiki practice heals the need to be special by allowing us to experience how special we truly are, our innate worthiness. Experiencing our own specialness enables us to marvel at the specialness that surrounds us in our friends, neighbors, and all that exists.
Discipline uncovers your specialness
There is always more than what we are currently experiencing. The discipline of practice is to be engaged in the wonder that is ever-present rather than wondering how our present might be different. The discipline of practice settles our restless dissatisfaction.
Which is harder, trying to make up for not feeling special enough, or disciplining yourself to be still long enough to let the experience of special emerge from within you?
What's so special about you? You have a doorway to timelessness within your own heart. Go there and find out.
Dive into your specialness. Get your Reiki hands to your body. Now.
How has your Reiki practice opened your awareness of special? Please scroll down to the comments section and tell us.
____________
Learn to share your Reiki story to inspire others. Free Reiki free-writing class Thursday, February 11. Click and register now to be live or get the recording.