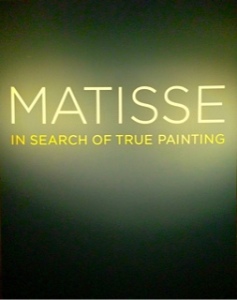 Henry Matisse told art students, "Don't try to be original. Be simple. Be good technically, and if there is something in you, it will come out."
Good advice for art students, and good advice for spiritual practitioners.
Why try to be original when you already are an original?
Practice as you were taught, be patient, and as you settle into a loving relationship with yourself, what is within you will come out.
Practice consistently, every day, and your uniqueness will shine forth as you come to appreciate — and yes, love —  yourself more deeply.
With consistent (not occasional) daily practice, you'll live anchored in profound self-acceptance, and have the courage to recognize and develop the gift that only you can give the world, and to do so as your authentically unique self.
Reiki originals
We cannot practice being original.
But we can practice consistently, and allow our authentic unique self to find its place in this world.
How has your Reiki practice helped you find yourself? Please scroll down to the comments section to share.
______________
MAINSTREAMING REIKI: How to Explain It recorded webinar is now available.
Please signup for my email list. Sign up here.