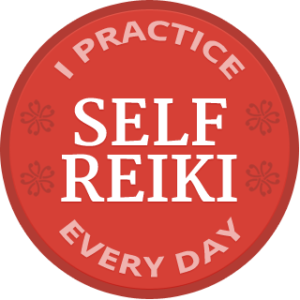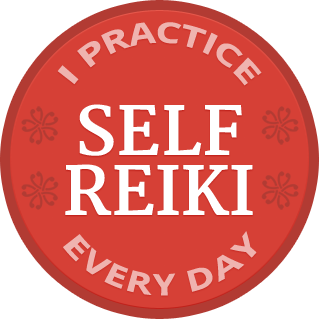 While giving the keynote at the Mid-Atlantic Reiki Conference, I spoke about the power of Reiki healing stories, and invited attendees to write theirs. Reiki practitioner Jeremy Schlosberg shared his story of healing back pain.
Reiki Healing Back Pain
by Jeremy Schlosberg
My general practitioner called it "garden-variety back pain" and sent me off with one word of advice ("Advil").
My physical therapist insisted I had a purely "mechanical problem" that she would help fix. (She didn't.)
My acupuncturist listened attentively but her needles produced only subtle moments of relief, while treatment costs added up.
Removing the cause removes the effect*
All the while, I knew deep down what the problem was.
The daily discomfort I was feeling—which began as lower back pain only to migrate deep into my hips, producing sciatica-like sensations in my legs as well—was without question a physical reality; it was just as certainly rooted in anxiety and my emotional life and history.
But while I understood, through years of inner work, the emotional root of my physical problems, understanding alone wasn't breaking the cycle of pain and discomfort. A friend recommended a Reiki practitioner.
I had heard of Reiki treatment but had no clear idea what it was. I decided to give it a try.
My first Reiki treatment and back pain
The Reiki treatment was mysteriously pleasurable. I especially liked how my mind seemed inexplicably to turn off. When I was driving home, however, I found that my hip pain was flaring up to uncomfortable level.
I was so frustrated, I fought back tears. Was this going to be another dead end?
The next morning, I awoke with noticeably less discomfort. As the week unfolded, I felt more relaxed and more centered. The discomfort was still there, but something seemed to be shifting regarding my back pain.
By my third Reiki session a few weeks later, I was not only feeling a lot less hip discomfort, I was also unexpectedly wanting to learn to practice Reiki.
Back pain improves with Reiki healing and Reiki self practice
I signed up for a First degree (beginner) Reiki class, and began practicing daily hands-on self-treatment. My back pain diminished to the point of only mild occasional flare-ups. My flexibility in my lower back and hip is better than it has been in years.
Meanwhile, my soul seems settled and centered by a practice that so regularly and easily allows me the meditative gift of resting without either sleeping or thinking.
*Hawayo Takata frequently told her students, Remove the cause and you will remove the effect, explaining that Reiki healing is holistic and comprehensive, restoring balance deep within the human system. Mrs. Takata  brought Reiki practice to the U.S. from Japan with her Reiki master, Chujiro Hayashi, a direct student of Reiki founder Mikao Usui.
_______________
Let's start a self care revolution! Do you practice daily self Reiki? If so, place the Daily Self Reiki badge on your website and facebook page. Here are just a few of the 30+ languages the badge has been translated into. Scroll down on the I Practice Self Reiki Every Day page to copy the code.
Please sign up to stay in touch!