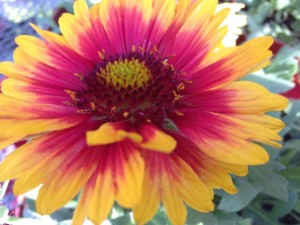 May we live with the experience of profound peace.
May we live with the awareness that each time we practice self Reiki, we place another brick paving the road to world peace.
As you acknowledge the current state of the world, contemplate the gifts your Reiki practice has brought you.
Was there a time when your self practice brought you peace, or enabled you to carry peacefulness into a stressful situation? If so, please tell us about it in a comment below.
Sharing a simple insight from your practice may inspire someone else to recognize the enormous benefit we bring to others each time we place our Reiki hands on our own bodies.
Peace in your hands
Consider that we hold the fate of the world in our hands.
Instead of giving in to helplessness and despair, instead of being overwhelmed by fear, remember your self practice is the effort you can easily make to create peace, an offering you can give yourself and the world every day.
With gratitude, work diligently.
Practice now
Creating peace in our world takes work, but that work is very doable. Bring your hand to your body and let your Reiki touch support you. Notice how your Reiki touch helps you feel safe, helps you drop into the peace that exists within. That peace has always existed within you, and it always will. Take the time now to experience it, so you can carry peace into our troubled world.
How can we create peace in the world if we don't experience it within ourselves? World peace is an outer expression of the peace that exists within, but it's up to us to choose to bring it forward.
If we don't do it, who will?
Please practice now, on your own, and join us as you can for my free global self practice sessions.
Here are organizations where you can donate to help Ukraine.
Please sign up for my email list to receive thoughtful, credible Reiki information directly to your inbox. I value our relationship and would never share your contacts with anyone.