GUESTBLOGGER Suneil Shrivastav saved his weekly allowance to finance learning to practice First degree Reiki when he was 14. I noticed his insightful comments and thoughtful questions on Facebook and here at ReikiCentral, and asked him to share about his experience teaching Reiki in a women's prison. —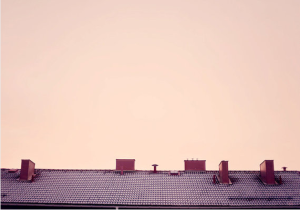 "I often wonder what my son looks like now. It's been more than 15 years since I last saw him," Shakeela Bi said, her despondence more apparent in her manner and her gaze than in her words.
Shakeela, 43, was serving life imprisonment in the women's section of the Bhopal Central Jail in Bhopal, a small town in central India. I was there with nine other Reiki masters to teach 100 women inmates to practice First Degree Reiki. We had arranged for fifteen hours over two days.
This was a first for me, but three of my colleagues had already taught over five thousand people between them.
Most of the women came from a rural background, had no formal education, and spoke dialects of my language, Hindi, that are not native to me. Speaking clearly about Reiki can be challenging in the best of circumstances; the language hurdle made it even more so. I had to figure out what exactly the women asked, and answer their questions directly and simply, without getting bogged down with unnecessary concepts.
Thankfully, the group provided instant feedback. As soon as I went off-track, they would either get distracted or question me in a very straightforward way to clarify what I meant.
I experienced the initiations with the usual sense of peace and heightened awareness, and observed the familiar indrawn calmness on the students' faces. One of the inmates who earlier had seemed defensive and tight-lipped radiated a sense of peacefulness after the initiations. Two others felt heat in their hands and tingly all over, while other women expressed feeling freed of a heavy burden.
Our Reiki classes were silently supervised by prison staff, who were curious about what they were seeing. Whereas the meditation classes given in the prison involved either intensive breathing exercises or stringent sitting schedules, the Reiki class was offered in relative comfort and ease.
Perhaps it seemed to the guards that nothing was happening. However, the effects of Reiki – peacefulness, lightness and a feeling of comfort – were soon apparent. At one point, the staff laughed out loud, asking us afterwards if it were the dullness of the timed flute music and the hypnotic drone of our voices that had lulled the prisoners to sleep. I found out only later that many prisoners suffered a lack of sleep from recurring nightmares.
All the Reiki teachers noticed that the women who practiced Reiki treatments in groups were more chatty amongst themselves, and shared smiles with us as well as the prison staff. This was a significant change from the initial wary, defensive glares we had observed.
At the end of the class, we happily announced that our shiny new students were now able to practice Reiki for the rest of their lives. A student said, "If what you told us is really true, that we can keep ourselves in a better frame of mind and better physical condition just by putting our hands on ourselves, then you are nothing short of miracle-workers!" I had witnessed more than a few tears during the class; now it was my turn.
Based on our introductory session with prison staff, the supervisory teams prepared a brief self-report questionnaire to document physical and non-physical changes. The students were asked to complete the questionnaire three weeks after the class.
Students who practiced Reiki regularly reported a decrease in their levels of physical discomfort and bodily aches and pains. The women also reported feeling calmer and happier. They attributed these changes to their practice sessions.
_____________
Sign up and stay connected — Join the email list!