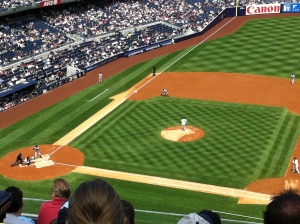 I have a special invitation, just for you: Please join me in giving Reiki to the world.
Let's do it now.
I'm not envisioning an elaborate network of distant treatment, nor suggesting we take to the streets and get our Reiki hands on a record number of people (although that's not a bad idea).
Reiki now
My invitation is simple: whatever you've been plotting Reiki-wise, whether it's starting daily self-practice or approaching a host partner to sponsor a public Reiki event in your community, take the first step now.
Right now, take a simple action to start the Reiki ball rolling out of your dreams onto a field where others can play too.
Do it right now to make sure it gets done. Don't wait until it's perfect enough or convenient enough. With whatever means you have at this moment, take action.
Your Reiki action
Your action might be writing the first draft of your event plan or writing the email asking for a meeting. It might be adding your daily Reiki self-treatment to your calendar, or contacting a Reiki buddy to meet regularly to exchange treatments.
Take an action that brings you closer to giving Reiki healing a larger presence in your life, and thus in the lives of others. One leads naturally to the other.
And if Reiki's presence in your life is already overflowing the brim, take an action that will make Reiki practice available to others. Chances are that many people would appreciate the benefits you are experiencing, or other benefits you haven't dreamed of, that would bring greater balance to their lives.
Think what your Reiki practice has brought to you, and how it has changed your life. Don't you want others to have that opportunity? Take action.
Reiki audience participation time
Can't think of an action to take right now? Ok, I'll make it easy. Please share your Reiki story to delight and inspire us.
How did you come to practice Reiki? What has your practice given you?
_________________
Stay in touch. Sign up here for my email list.