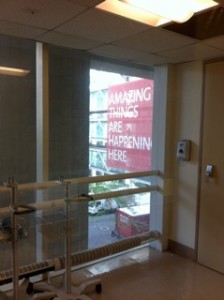 I overheard this conversation recently in an elevator. I don't know what condition was being discussed.
Woman: If you treat, it lasts seven days. If you don't treat, it lasts seven days.
Man: So you're saying whether I get treatment or not, it will last seven days.
Woman: Yes, that is what I am saying.
Man: Then why do you offer me all these treatment ideas, if it's not going to make a difference?
Woman: Because I am a nurse. I like to treat people.
Reiki practitioners enjoy treatment
Many Reiki practitioners know how she feels. We, too, like to help. And we enjoy the experience of giving a Reiki treatment.
Unlike the nurse in the elevator, we get used to seeing complaints resolve faster than usual when Reiki treatment is offered.
For example, my clients' surgeons often comment that their patients are healing from surgery three times faster than the norm.
In what situations have you seen the balancing effects of Reiki treatment help the body — yours or someone else's —  heal faster than expected? Please share your anecdote in a comment below.
 ___________________
Stay in touch! Join my email list here.