Black lives matter. It's really that simple. Except of course when it's not.
Once we get past the simplicity of racism is wrong, the fight against racism becomes more complicated. We need to be willing to learn from people who are suffering from racism.
Sometimes it's not simple because white folks don't understand the details of systemic prejudice, how the system stacks up against blacks (and other people of color). That's the easier part of complicated because that just takes educating yourself. Social media and the internet make it easy to connect with individuals, parents and organizations working for racial justice.  
And sometimes it's complicated due to inner obstacles that keep us from experiencing the love in our hearts, making it easy to project blame on others, on the system or on the government, any place where we can pretend we have no part in it.
We have to do better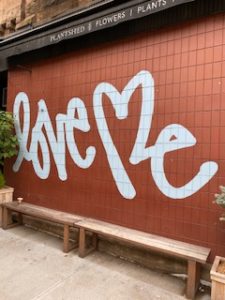 Have you ever been hurting and tried to explain how you feel to someone who just didn't get it? Maybe didn't seem to want to get it?
This happens in relationships. At best, it's a difficult conversation. At worst, if it happens often enough, it creates a rupture.
Now imagine if the majority of your country's population is not getting it. And not even trying to get it.
It's hard enough when the person not getting it is a peer, a friend or a partner or a mate. It's entirely different when that person has power over you, especially if they are charged with protecting you.
Many of us—maybe all of us—have been unfairly accused at some point, but for blacks, it's on-going.
I am white. I'm no expert in racism. But I don't need to be an expert to know where I stand: I am unequivocally anti-racism. Every piece of my heart tells me racism in any form is wrong. No discussion needed.
Yet I know, even with a strong lifelong commitment, I still could make a mistake, or miss racist implications in situations personal, social or political. I'm educating myself and remaining humble in the face of the epidemic of racism threatening our country.
Epidemic racism
It is up to each of us to heal this epidemic. Some of that, we'll accomplish through changes in policies and laws, but a significant part of this change is an inside job.
We can create laws that are truly just and against racism, but racism isn't only a matter of law. It's a matter of heart.
Even as more of us, both private citizens and public servants, are beginning to listen, there is a critical piece each of us can do as individuals to move ourselves and our society forward.
Deep, lasting healing must include spiritual healing. Spiritual healing is needed to:
dissolve the roots of racism within each of us
recognize which actions will create racial justice, and take those actions
sustain our on-going efforts.
Now we're seeing powerful momentum, but the creation of a more just society is a marathon, not a sprint.
Dissolving the roots of racism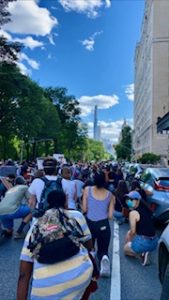 Racism is both itself a deeply seated problem, and a particularly egregious symptom of another systemic problem: spiritual disconnection.
If you don't instinctively know how wrong racism is, you're not in touch with your heart. Not the physical organ beating in your chest, but your spiritual heart, your inviolable, timeless core.
That disconnection can be healed through spiritual practices such as prayer, meditation and Reiki. The goal of all spiritual practice is to bring you present in your heart, now, in this moment. But you have to actually practice.
No matter the color of our skin, in our hearts we are one. When we experience oneness, we are motivated to change. But to experience oneness, we have to actually practice.
Spiritual practices anchor you in your heart, that sacred inner space where animosity and wrong understanding give way to profound love and respect. As that transformation unfolds, you begin to see the changes you need to make as an individual so we can transform as a society. But you have to actually practice.
Spiritual practice helps you make the changes within that support lasting changes in your behavior. How do you start?
Meet yourself where you are
The door to transformation opens the moment you're willing to sit with yourself and look inside.
You cannot correct a mistake you don't know you've made or heal a wound you don't admit you have.
As James Baldwin said, "Not everything that is faced can be changed, but nothing can be changed until it is faced."
Find the courage to look within and acknowledge your mistakes. It's time to start accepting yourself, healing your hurt, and learning to do better.
Find that courage by turning within to your safe haven, your spiritual heart, where you discover the power to forgive yourself, to heal and to not simply change, but to transform.
Heal your broken heart
Martin Luther King, Jr. said, "I have decided to stick with love. Hate is too great a burden to bear."
If you hate, you can heal.
If you're fearful, you can heal.
If you're angry, you can heal.
As we individually heal our hate, fear, rage and outrage, we gain the understanding needed to create a truly just society.
As we individually attend to our own need for spiritual support, it becomes more possible that together we can find solutions to racial injustice.
We each need to play our part. Healing our society starts with individual healing, making a commitment to ourselves and engaging in self healing. Self healing is your responsibility; no one can do that for you.
True self healing is a spiritual matter; that means it's individual and personal. Our spirituality is the most intimate part of our lives. It's the abode of our inner resources, where we discover purpose and meaning, and qualities such as gratitude and forgiveness, for ourselves and others. Our spirituality is how we feel about ourselves and about life itself.
It is through engaging with our spirituality that we can skillfully address the vulnerability of human life, discover poise in the midst of uncertainty, and uncover our power to transform ourselves and our world.
We are each responsible for developing a relationship with our spiritual selves. Spiritual practice is how we do that. You might already have a spiritual practice, such as prayer. Practice consistently and whole-heartedly.
Start at the beginning, with yourself, and your next steps have a solid foundation. We may or may not be able to change other people's hearts and minds, but we definitely can change our own.
With Reiki practice, we start healing our hearts simply by placing our hands.
Reiki self practice makes a difference
I'm not saying Reiki self practice alone will end racism; of course not.
I am saying spiritual self care is a good place to start, and Reiki is a uniquely simple, accessible, effective spiritual practice, profoundly soothing and comforting, and flexible enough to be practiced even as we protest.
Reiki practice is gentle and simple; it evokes healing from within. There's nothing to resist, especially when practicing on yourself. Reiki self practice can be useful in healing trauma.
When you self practice consistently and bring mindfulness and contemplative self inquiry to your practice, healing happens even faster.
If you're not black and wondering about your next steps against racism, Reiki self practice can help you heal so you can listen and learn and correct your behavior, as needed.
And it will be needed. We can want to do the right thing and still do something not so aligned. Being rooted in your heart and paying attention means you're more likely to make good choices, but change can be messy. When you make a mistake, Reiki self practice helps you stay humble and keep learning.
Change is never easy
Change is always too slow or too fast. When anger fuels change, things can change faster, but there's always a mess to clean up.
Maya Angelou said, "Nothing can dim the light that shines from within." Lasting change is made from that light that exists within each of us, a light that is more than the opposite of darkness.
When I saw this exquisite rose blossoming from behind bars, I realized that's what self practice offers, the possibility to be resilient and bloom despite obstacles.
Do better
Let's distinguish between being a racist and racist behavior.
If you're a racist, you have a lot of work to do, and maybe not a lot of motivation to do it. I'll leave you to work that out.
If you feel in your heart that you're not racist, and you know black lives matter, realize it's still possible to make a mistake or even exhibit racist behavior out of ignorance. It's up to each of us to heal our hearts and remedy our ignorance. And to be humble in the process, because pride gets in the way of learning.
Even if you know you're not a racist, it's time to listen. When someone is hurting, listen. Don't get defensive. Don't try to fix. Listen.
Listening opens the possibility of healing. In your spiritual practice, you listen inwardly. That's how you learn to listen to others.
Have difficult conversations
Difficult conversations can improve any relationship, taking it deeper, making it safer, helping everyone feel cherished. Gaining skill in having difficult conversations—and actually having them—enhances your life on many levels.
Before you dive in, take a moment to consider what makes any conversation difficult. The difficult part is staying present.
When you can stay present, when you have the connection to your heart and the skill, perseverance and dedication to truth and healing to stay present, you're aware of oneness. In the recognition of oneness, there is spaciousness, tenderness, and all the time you need.
Black lives matter
Black lives matter. I am anti-racism. I might make a mistake, I might get confused in the moment and blunder, but I am committed to love, and to love unconditionally. I am committed to love as a transformational choice, even when love is not what's coming at me.
Because if black lives don't matter—or any life doesn't matter—what does my life matter?
I stand by my black sisters and brothers to build a more loving, just world, one in which there is more support for more people than there is in today's world. And I am honored to stand behind them as they courageously take the lead in this long overdue social and political change.
My Offering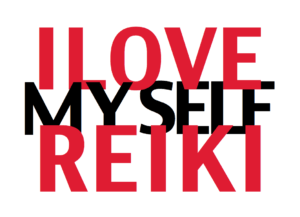 In early March 2020, seeing the oncoming viral pandemic and knowing people would need support, I began offering free online global Community Reiki Self Practice sessions. I saw people gripped by fear, anger, and hatred and offered three of my favorite quotes to contemplate, the same ones I've shared here. It occurred to me only later that all three are from black leaders.
We continue to practice community self Reiki on Tuesdays and Saturdays. These practice sessions are completely free and always will be. Everyone is welcome.
If you haven't learned Reiki self practice, you can simply follow along and experience the benefit of laying-on-of-hands self care. Let's come together to take better care of ourselves in community so we can take better care of one another moving forward.
Racism and Healing: Vera's Story
Black Lives Matter is an Italian translation of this article you can print and share as is, without copying or changing the content or presentation in any way.