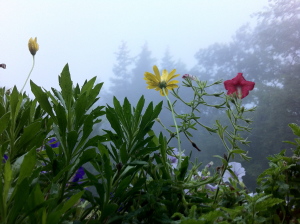 Reiki practitioners are quick to assert that practicing Reiki causes no harm. I tend to agree.
But what about Reiki misunderstanding? How much harm does that cause?
Let me give you an example. A practitioner emailed:
I'm three months pregnant and feel like my hands are not as "powerful" (warm hands with energy) as they used to be, so I haven't offered anyone treatment and I stopped practicing Reiki on myself.
Reiki healing restores balance
This mother-to-be made the mistake of judging her Reiki practice on the basis of sensation. This misunderstanding cost her — and the baby she carries — months of the balancing benefits of daily Reiki healing.
Reiki practice is balancing to the human system.
Maintaining balance means our bodies function optimally and while we sleep — deeply and peacefully — our self-healing mechanisms repair the wear-and-tear of daily living. Our bodies are better able to address problems early, long before imbalanced function creates pathology.
Maintaining balance means we are happier and make better choices that help us stay happy. It means we interact better with others and experience deeper satisfaction in our relationships.
Maintaining balance means we meet challenges with greater confidence and creativity.
Reiki practice, or Reiki energy?
Thinking in terms of "Reiki energy" and focusing on sensation is misleading. At best, it keeps our understanding of Reiki healing superficial. At worst, it leads to misunderstanding that devalues our Reiki practice.
Thinking of Reiki healing as a daily balancing practice keeps us mindful that the value of Reiki practice surpasses any sensations we might notice, or not notice.
Protect your Reiki practice
Think it through. If it keeps you from practicing Reiki self-treatment, it's misinformation.
Has misinformation ever kept you from practicing Reiki? How did you resolve the misunderstanding? Please leave a comment below.
 __________________
My webinar recording, Mainstreaming Reiki: What Is Spirituality? reveals why spirituality matters and how to speak about it clearly and practically.